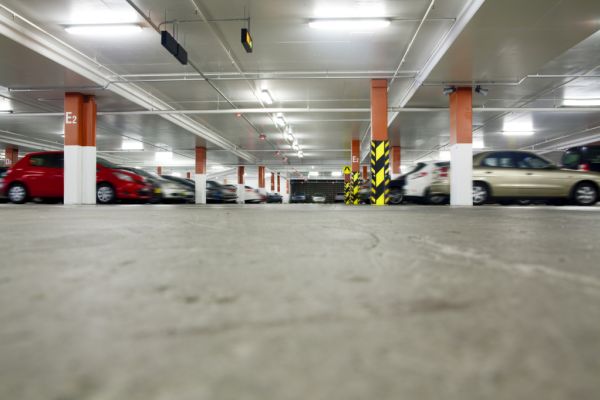 As fewer Sydney commuters drive to the city, what next for its basement car spaces?
As public transport usage among Sydney's CBD workforce surges, and the number of cars entering the city each day falls, developers and landlords may soon face the challenge of figuring out what to do with basement spaces that don't meet modern building codes.
In 2011, the last time reliable data was collected as part of a Colliers International white paper titled Australian CBD Car Parking – The Next Decade, Sydney's CBD had a total of 28,498 car parks.
That figure is likely to have declined with the removal of buildings for public works like the Sydney metro project, with more than 55,000 square metres of office stock withdrawn from the market in the six months to January 2019. 
At the same time public transit patronage among the CBD workforce has been undergoing a significant increase.
[dm-listing-recommendation experimentname='midcontent-listings' positiononpage='midcontent']
Transport for NSW estimates that between 7000 and 8000 fewer cars entered the city each day over the three years to 2018, when the most recent public transport usage statistics were made public.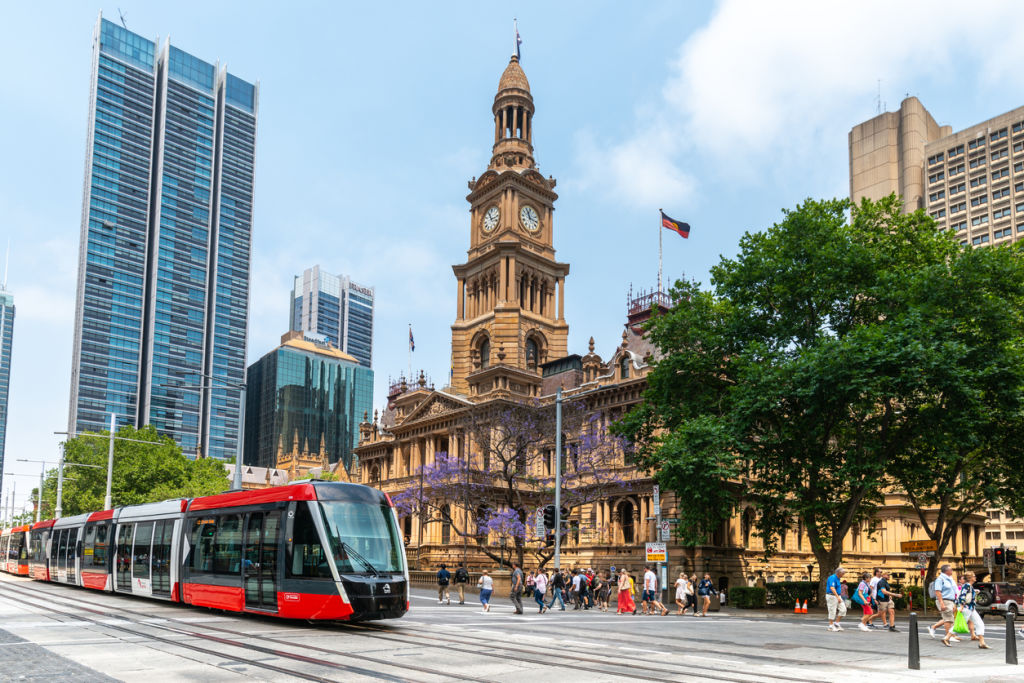 Between 2015 and 2018 there was an 11.4 per cent increase in public transport use and a 12 per cent reduction in vehicles coming into the city in the morning peak, according to the agency.
Patronage has increased across all modes of transport, according to the agency,  amounting to an extra 4.3 million public transport trips into the city centre.
The shift to public transport was becoming apparent in the commercial development sector too, according to partner at traffic consulting firm PTC Andrew Morse.
Developers and building landlords nowadays are less concerned with onsite parking provisions, opting to use more of the building's floor plan for office space or building infrastructure like end-of-trip facilities or gyms in an attempt to future-proof buildings against declining demand for parking spaces.
"Anecdotally, regarding tenant parking in businesses, we have seen a decline in the requirement for that [from developers]," Mr Morse said, adding that the trend had become apparent in the past two to three years.
It's not just new buildings that are eschewing parking spaces.
The City of Sydney has planning controls which encourage the reduction of parking spaces as part of redevelopment plans for existing sites, allowing developers to pursue additional height levels in exchange for adaptive reuse of basement spaces.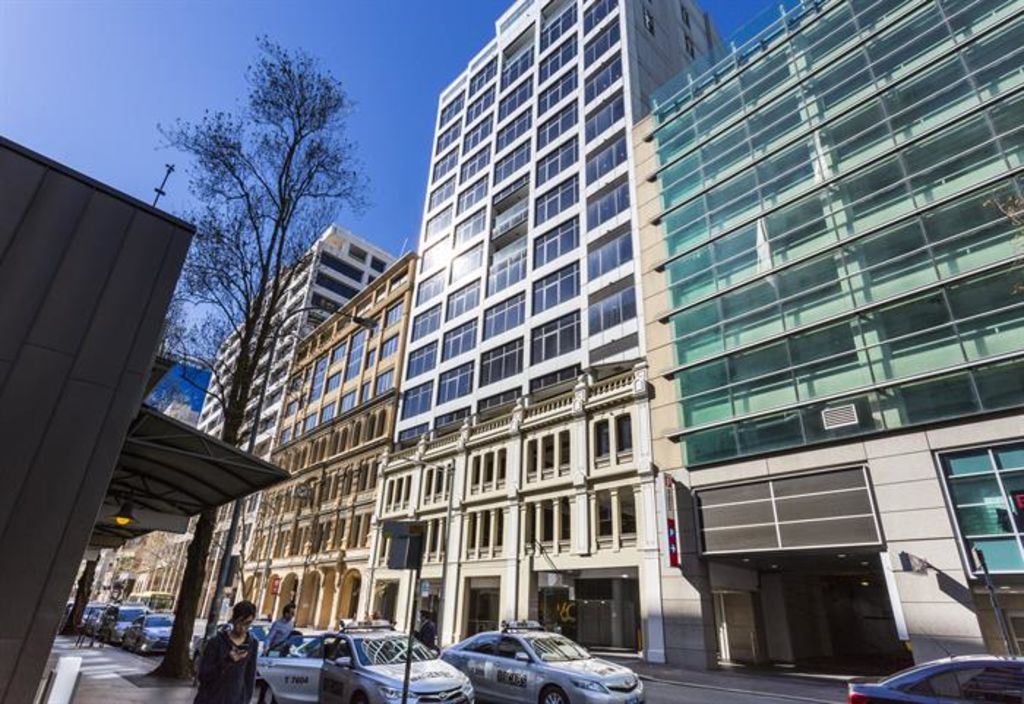 A City of Sydney spokesperson could not confirm how many redevelopments had taken this provision up but did say that there was evidence of reduced demand for private car spaces in the city.
"Increased investment in public transport and changing travel behaviour has led to reduced demand for private parking spaces in the inner city. With floor space at a premium, controls provide incentives to redevelop car parks for a range of alternatives, including businesses that contribute to a safe and vibrant nightlife," the spokesperson said.
The owners of one CBD office tower at 160-166 Sussex Street are hoping to add extra levels to the building. While the existing car parking and servicing arrangements will be retained under the current proposal, the development application outlines the potential for the future removal of the building's 26-car stacker system in favour of "two basement levels of activity".
The "eight-metre void" left by the removal of the car stacker system could then be used to accommodate a future gym and bar space, one on each level, subject to future council approval, according to the DA's statement of environmental impact.
However, not all adaptive-reuse cases for the city's basement car parking spots will be quite as simple, according to Mr Morse.
He said most basements were not suitable for habitation, primarily due to ceiling heights, and that retrofitting them to comply with current standards was difficult.
This meant that landlords may need to get creative in future, turning to solutions such as Mirvac's underground urban farm as inspiration.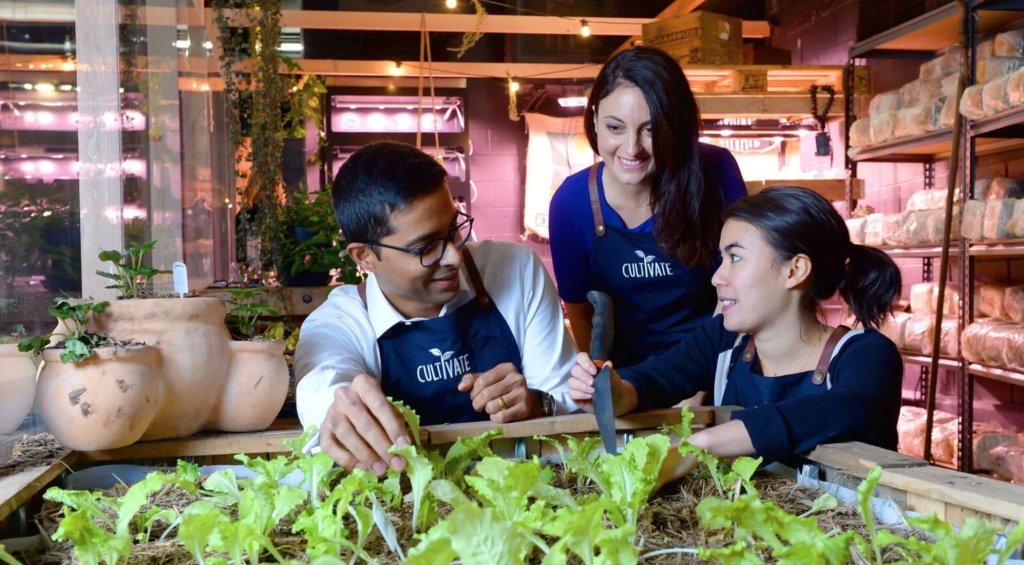 The property giant opened a pop-up urban farm in the basement of its EY property at 200 George Street, Sydney in 2018.
Mr Morse said other ideas could include massive centralised car-sharing hubs run by providers such as GoGet.
The growth in parcel-delivery services, spurred by online retailers such as Amazon, meant there would likely be future demand for CBD parcel sorting and storage facilities, with third party end-of-trip facilities, where cyclists can store their bikes and take a shower, another idea.
Still demand for spaces? 
Despite the uptick in public transport use and move away from new spaces being constructed, parking is still in hot demand in some parts of the CBD.
"Government data may point to an increasing number of CBD workers choosing to commute by public transport but there are a number of people who must still drive to the city but don't want to pay exorbitant city parking prices," said Mike Rosenbaum, chief executive of Parkhound, which claims to be the number-one parking marketplace in the country.
Parkhound gets more than 112,000 drivers searching for parking in and around Sydney each month, with the number of renters on the platform increasing "exponentially" each year, says Mr Rosenbaum.
These commuters are opting to take up parking space offered by commercial landlords but also residential owners and tenants in fringe suburbs of the city – such as Glebe, Pyrmont, Surry Hills and Darlinghurst – who don't use their parking spaces.
"What we're finding with Parkhound is CBD parking is absolutely at a premium and difficult to find, and what we're seeing is people are tapping into excess parking at the fringe of the city where they can save money. Essentially it's a combination of commercial and peer-to-peer – a lot of people who live within walking distance of the city, they're happy to rent out to people."
[dm-listing-recommendation experimentname='below-content-listings' positiononpage='belowContent']