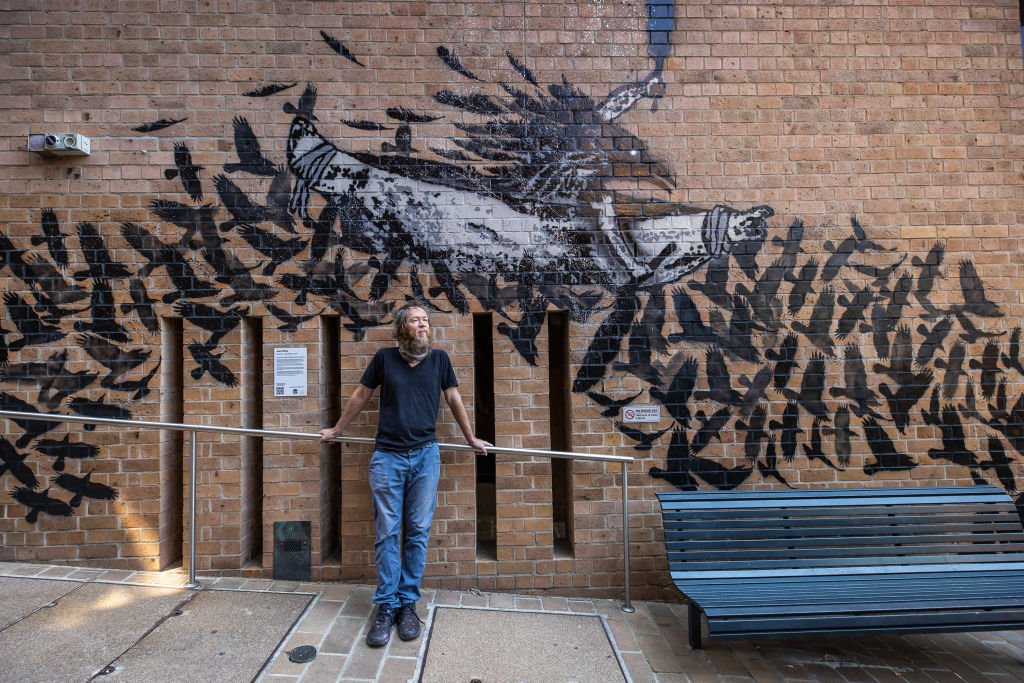 Art installations attract visitors to The Rocks in Sydney
A raft of public art is helping contribute to the commercial survival of one of Australia's most historic areas.
Battered by the loss of international tourists and cruise ships due to COVID-19, and with many people working from home, Sydney's The Rocks has suffered a prolonged and dramatic drop in foot traffic and custom.
But, the installation of five artworks in the area has attracted crowds both day and night.
"It's wonderful to see so many people enjoying the artworks and taking selfies in front of some of them," said Emilya Colliver, founder and owner of the art consultancy Art Pharmacy, which oversaw the commission of the works. "The whole point is to revive an area that has been hit hard.
"One of the aims is to encourage people back to the area and back to the restaurants, bars and their offices rather than staying at home. There are new bars being set up and outdoor dining, and now the artworks are proving another attraction, both during the day and as an activation of the night-time economy."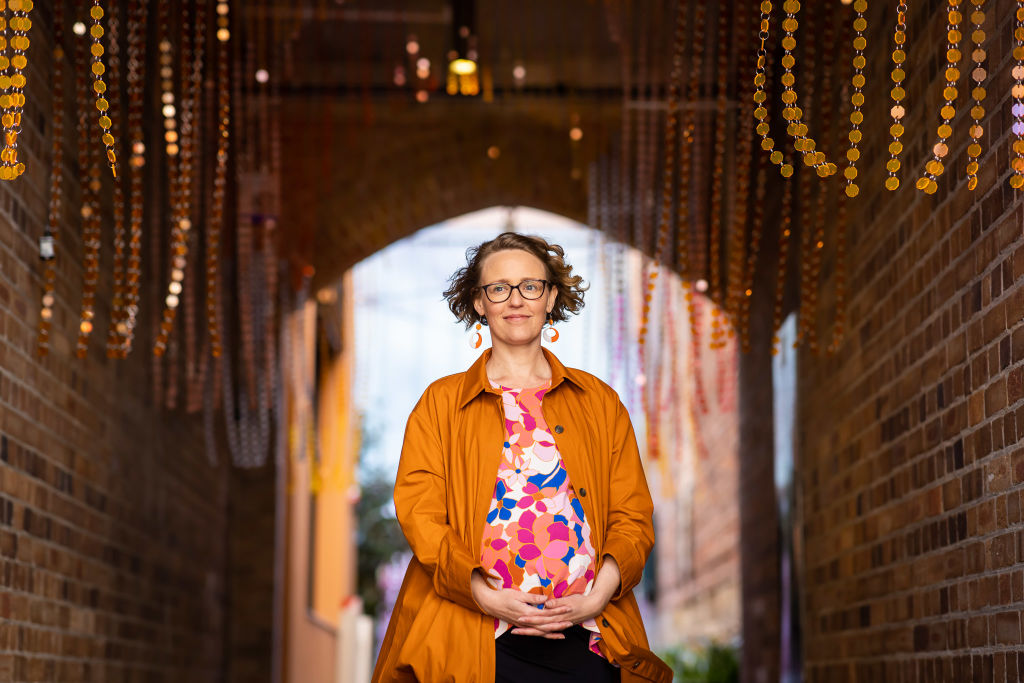 Five local artists were commissioned by a collaboration of Art Pharmacy, Place Management NSW and The Rocks to produce works for public areas of The Rocks for a year, as part of a narrative of "Revival and Renewal".
This has resulted in five very different installations, from a mural of Aboriginal leader Pemulwuyon on the wall of an office building to colourful hangings within Nurses Walk where the historic Sydney Hospital once stood, suggesting the movement of bodies.
Aboriginal artist Jason Wing, from the Biripi nation, created the Pemulwuy mural as a celebration of a man who united many clans over his 12-year rule to resist the British colonial invaders.
"He roamed everywhere in his day and, while this wasn't his home ground, doubtless would have been here too as he visited Governor Lachlan Macquarie's Government House nearby," said Mr Wing, 43, who's been exhibited around the world.
"The Rocks very much showcases its colonial past, but it's great to see an Aboriginal legend here as it's indicative of all the layers of history present. I was at Circular Quay and saw the ferry Pemulwuy but some people might know little about the man behind it. So, this was a wonderful opportunity to highlight his importance and make the invisible visible."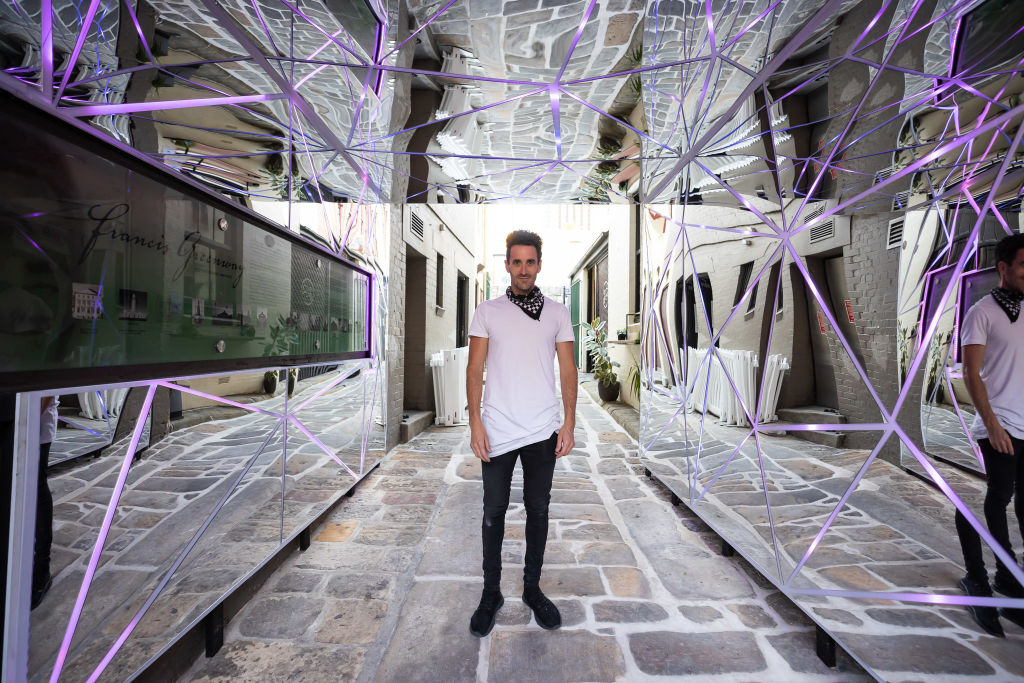 Artist Rochelle Haley, 40, likes to explore the relationships between bodies and the physical environment, often working with dancers and choreographers. Her artwork is a series of hangings that move and glow with colour in different conditions, providing an invitation to explore the old passageways around The Rocks.
"It encourages people to slow down and consider where they're walking through and to look up and wonder," she said. "It's an incentive to spend time around here and look at something new, especially in the nighttime.
"I like making the history familiar and looking with the idea that for many thousands of years, this has seen the journeys of many First Nations people through, not just colonial people. So, we see layers of human history in the location, with materials that give a sense of movement."
Other installations are by Barkindji woman Maddison Gibbs with her work Spirits Make Noise, Vincent Buret with Enlightened Reflections, and Graham Toomey, an indigenous artist of the Wurrumunga clan, who co-produced a series of lanterns reflecting the spirit of the dreaming that exists all around.
The project, completed with a special government exemption to allow the artists to work during the last COVID-19 lockdown, was one of 20 creative projects completed by the Art Pharmacy locally. These enabled more than $372,500 in fees going to 250-plus artists and creatives in the past financial year.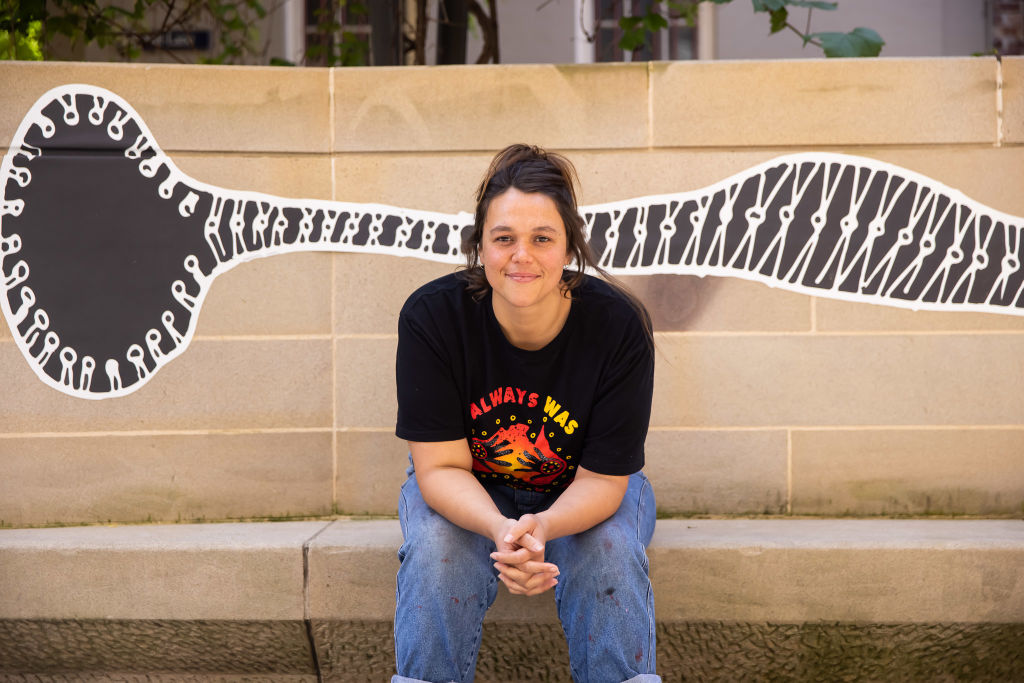 "Art is to be enjoyed, but also has an important social impact," said Ms Colliver. "It can really make a difference to areas like commercial real estate by activating public areas, office lobbies and master plans.
"Many companies now are trying to get people to come back to their offices and art can provide a real attraction for people to come back to areas to see what's new and enticing about them."