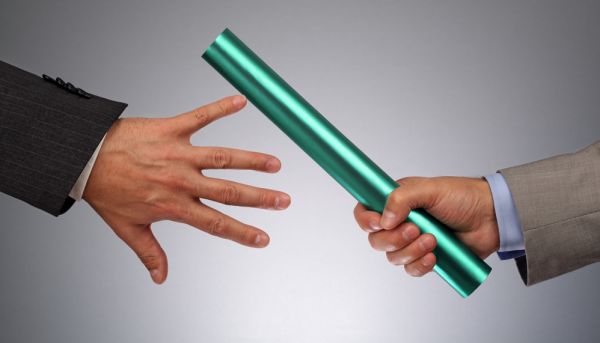 New imbalance among men emerges through quest for equality
In the quest for gender equality, we must ensure imbalance is not created in other ways, writes Drenka Andjelic
Over the last few years the property and construction industries have been diligent in giving plenty of thought to equal opportunity for women.
There has even been implementation of programs to boost gender balance with a strong example being the Property Council of Australia's Property Male Champions of Change program.
What is interesting, though, is that under the radar and behind the scenes a new imbalance has emerged that could have wide-reaching social and possibly financial ramifications in the future – the rise of the "young gun" and diminishing senior executive roles for older men.
Have men been inadvertently self-sacrificing with all the attention that has been placed on how women are faring in the industry?
[dm-listing-recommendation experimentname='midcontent-listings' positiononpage='midcontent']
They have certainly been charged with correcting the gender agenda. It is now commonplace in our industry to see senior roles once held by men in their late 50s and 60s being held by men aged between 35 and 45.
Top roles traditionally were coveted and given to men who had spent a lifetime in the industry, who had witnessed countless property cycles over their careers and held long-term industry relationships.
Experience and a measured approach appears to have lost out to new and fast, and the significance of the credentials associated with experience and "grey hair" are being grossly undervalued as a result.
The adage of "out with the old and in with the new" has been very much in play. In today's market, it is a reality that if men have not made it to their dream role by 45, they will be unlikely to.
Have men been inadvertently sacrificing their careers amid the quest for equality? Photo: Getty Images/iStockphoto
As a result, career options for men in their mid-40s are becoming increasingly limited. I have witnessed male colleagues remaining in current roles in fear of being considered undesirable or too old to instigate a change in roles and companies. Market shifts and trends occur for a reason.
Young guns are clearly bringing significant value to the table – however, it is at a price. It does seem something will also be lost by not also having highly skilled older men in senior executive positions in the property industry.
Our industry's "ageist" trend could have far-reaching social, professional and even health impacts.
Are we creating a generation of corporate veterans made to feel they have passed their use-by date at age 45?
These guys 20 years ago may have had another 10 years of solid industry contribution before it was appropriate to be put forward for significant promotion.
On the flip side – what happens to the younger men when they have achieved top roles so early in their careers? Will their dream jobs be short-lived so they can be replaced with even younger counterparts? How far will this trend go?
Interestingly in stark contrast, women aged 40-50 appear to get more than a fair go, with many holding senior roles and age not considered an issue. It seems by this age many have had children if they desired and are ready to submerge back into the corporate world with gusto.
They are less likely to require flexibility for kid-wrangling responsibilities that can comprise the long hours called for by the senior management positions.
The "having babies" disruption to formative early career years is also generally over for women in this age bracket.
There is a real opportunity for the property industry to take a broader look at diversity and overall equality, aside from gender.
In the quest to ensure gender equality, we must ensure we don't become socially irresponsible and simply create imbalance in other ways.
Drenka Andjelic is the managing director of Construction Assignments.
[dm-listing-recommendation experimentname='below-content-listings' positiononpage='belowContent']
Keep up with Commercial Real Estate news.
Keep up with Commercial Real Estate news.