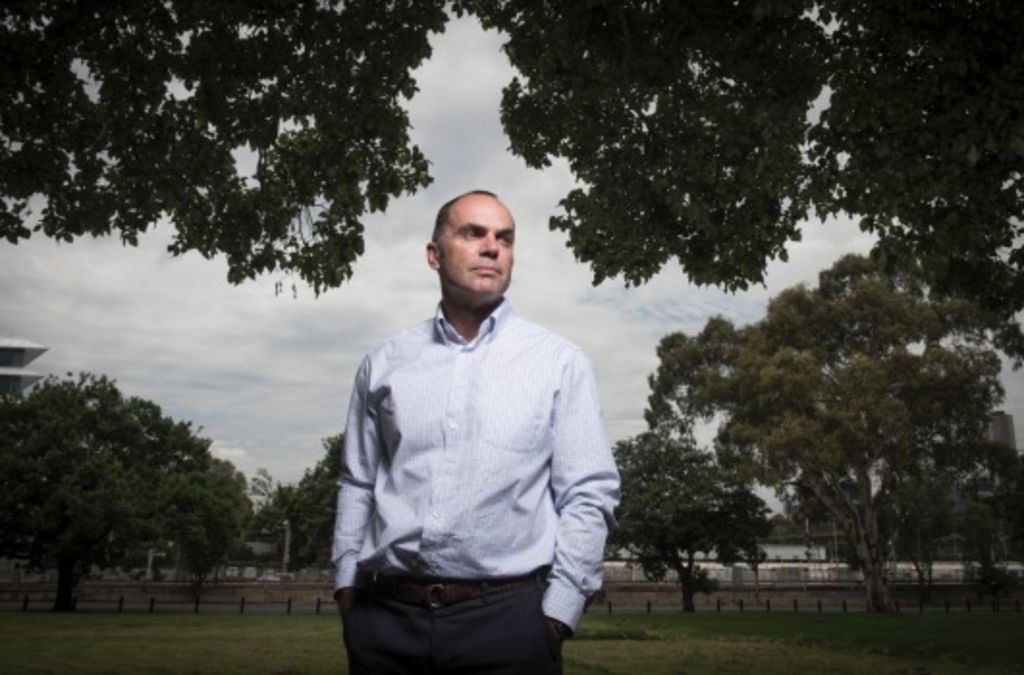 AgCAP focuses on dairy after sale of Sustainable Agriculture Fund portfolio
Fund manager AgCAP will next year start a fund focused on Australian dairy assets that it hopes will be worth up to $200 million within three years.
In its next phase, after selling its Sustainable Agriculture Fund portfolio, the manager founded in 2006 wants to tap the growing demand for Australian dairy and to make the most of a sector that was in need of generational renewal and capital investment, AgCAP chief executive Martin Newnham said.
"There's a lot of restructuring going on in dairy – there's an ageing, capital constrained population, and we also understand that's where the opportunity's going to be in dairy in terms of deploying capital as well," Mr Newnham told The Australian Financial Review. "That's where we have deep expertise as well. What we want to bring, I guess, is all the experience from the last eight years into a dairy product."
It's a new start for AgCAP after completing the sale of its Sustainable Agriculture Fund portfolio, a process that when complete will have returned $200 million to investors over its seven-and-a-half year life. While dairy accounted for about one-sixth of the original SAF portfolio, the fund manager decided that the cyclical downturn in southern Australia's dairy sector provided an opportunity for investment in a pasture-based dairy business to capitalise on demand for premium milk products.
Part of the challenge for the new fund was to convince a wider pool of Australian investors – who lagged their overseas counterparts in enthusiasm for the sector – of the merits of agriculture as an asset class, Mr Newnham said. The sector has a mixed track record as an investment and a 2015 survey showed Australia's superannuation funds invested on average just 0.3 per cent in the agriculture sector.
"There's a lot of war stories around agriculture," Mr Newnham said. "We need some good stories.And the sector is attracting some pretty good operators who have raised some capital – which is good – people with deep agriculture experience, who will sensibly deploy and hopefully they can create a bit more optimism or a bit more of a positive story around the sector."
AgCAP also had to focus on developing investment products that would attract people, he said.
"The other side is we've got to come up with products," Mr Newnham said. "It's up to us to come up with products that are investible. We can't ram agriculture down investors' throats because we're passionate about it and we like it and we believe in it. Why would they invest in dairy and not in infrastructure and not other alternative investments? That's the work that we're doing now."
Returns were limited during the initial phase of a new fund, while improvements were made, but in the longer run the new fund, which would have a longer life than SAF, would target an average 9 per cent total return net of fees, he said.
AgCAP, with dairy general manager Wolfie Wagner, was already looking at a portfolio of four dairy farms in Tasmania, and could potentially make acquisitions before issuing a prospectus for the new fund, likely around the end of the first quarter of next year, Mr Newnham said.
AgCAP started the sale process in March of the portfolio of 17 farms organised into five aggregations that operate broadacre cropping, irrigated, beef and dairy enterprises. It sold a tranche of 10 properties in September to TIAA-CREF Global Ag Properties and will complete the selldown after finalising the sale – terms for which have already been agreed – of SAF's Tasmanian livestock farms.
The SAF investors were Australian Super, Australian Catholic Super, AMP Capital, the former AUSCOAL Super now Mine Wealth & Wellbeing, the University of Melbourne, Christian Super and former AFL chairman Mike Fitzpatrick.
"The sale of SAF represents a major milestone for them as agri-investing pioneers and for us as we now look to repeat its success with a strong focus on Australian dairy assets," Mr Newnham said.