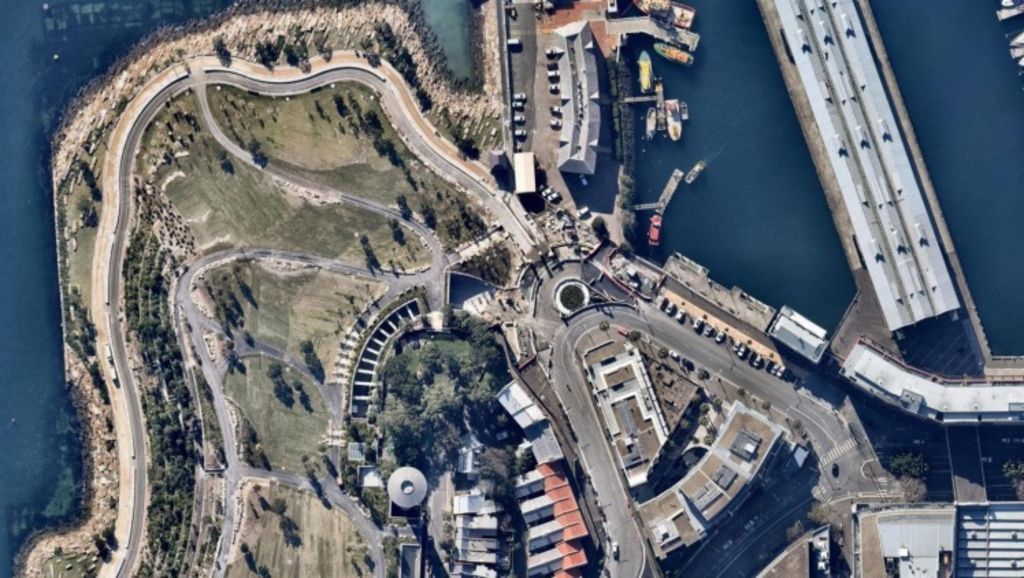 Aftermath of the building boom: Five areas transformed
Australia's building boom has swept through the country over the past five years and many areas have been left forever changed.
Research House BIS Shrapnel's Building in Australia 2015-2030 report forecast that the peak of the building boom is now over, after a record 203,760 dwelling commencements over the 12 months to March.
In most capital cities, building activity has dropped on a trend basis for months, ABS data shows.
In the aftermath of the building boom, mapping company Nearmap released images of five Australian developments that have experienced "dramatic transformations" in the past five years.
With 1 million more people every three years, they said the growth has led to higher-density living, which can be seen in the images, with almost half of the new housing approvals being for units, apartments or townhouses, as well as older and underused areas being redeveloped.
Nearmap's senior vice president of product and engineering for Australia, John Biviano, said using geographic information systems technology reveals how areas transform through concept stage, early planning and through to construction.
"Australia is experiencing a massive facelift at every corner. Evolution is important, but to ensure this transformation is successful, adequate planning and foresight needs to happen," Biviano said.
Here are their top five picks of developing areas with images that allow you to see them transform before your eyes.
Barangaroo and White Bay, NSW

One of Sydney's most exciting projects, Barangaroo, is yet to be completed but has already cemented itself as one of the city's most coveted locations.
The Barangaroo Reserve was opened in August and about 900 apartments will be built. The first stage, featuring 159 apartments, sold out in less than a day when it launched two years ago.
By the end of 2015, along with apartment and commercial towers, there will also be up to 50 shops. By 2018, this will include a six-star hotel, "wellbeing centre" and another 50 shops and eateries, all in Crown Sydney. In 2019, the casino will open.
Dry bulk facilities were consolidated into the Glebe Island wharf, with the rest of the land to be developed. The White Bay redevelopment is still under way.
In 2014, it was announced that the White Bay power station would be transformed into a "cultural landmark" with suggestions the project could be a $2 billion redevelopment into a knowledge and technology hub. The first round of proposals is due in February.
Point Cook, Victoria
One of the newest suburbs in Melbourne and developed around wetlands, it is still undergoing substantial change. In the next 10 years, it is expected to house retail developments, infrastructure and schools as the area shifts from rural land to residential.
Greater Springfield, Queensland

Greater Springfield is a new emerging city, at the gateway to the corridor of south-east Queensland. It was initially a rural farming area.
In total, the project will cost $32 billion, with a 2030 completion and an expectation of housing 105,000 residents. It spans 2860 hectares and is the largest master-planned city in Australia.
Elizabeth Quay, Western Australia

Elizabeth Quay's redevelopment began in 2012, with the Perth government aiming to reconnect Perth city with the Swan River with a bridge designed for the purpose. The site is still under construction, with hotel, commercial, residential and retail buildings to be built.
Planned by the Metropolitan Redevelopment Authority, the substantial redevelopment of the 2.7 hectare inlet involves removing soil that amounts to more than 60 Olympic swimming pools.
Crace, ACT
Currently Australia's fastest-growing area in terms of population, the area has seen $112 million in new dwellings since its project began in 2009. Over 2013/2014, the population jumped 57 per cent.
In 2014, the suburb won the Property Council of Australia's RPS Award for Best Master Planned Community.