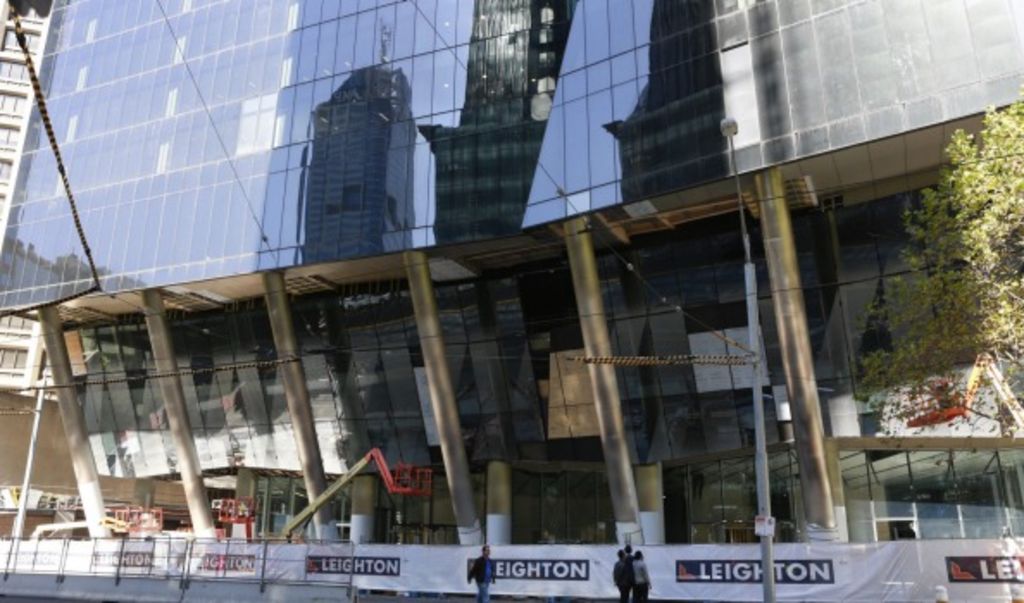 ACCC waves through Dexus takeover of $2.5b Investa Office Fund
The consumer watchdog has waved through the DEXUS Property Group's proposed takeover of the $2.5 billion Investa Office Fund.
DEXUS on Tuesday announced the Australian Competition and Consumer Commission will not conduct a public review of the proposal.
The combined DEXUS and IOF would have $24.1 billion of assets under management of which $17.5 billion would be office towers and make DEXUS the leading Australian office trust. It would own stakes in premium office towers such as 126 Phillip Street in Sydney, and 567 Collins Street in Melbourne.
IOF securities rose 3.1 per cent to $3.94 while DEXUS shares finished 2.4 per cent higher at $7.27 on Tuesday.
Under the deal DEXUS' exposure to office on its balance sheet will increase to 89 per cent from 85 per cent. It would have a 60 per cent exposure to NSW and 15 per cent to both Queensland and Victoria.
April completion
The merger could be completed by late April. An explanatory memorandum, including the independent expert's opinion, will go to unit-holders in February before a vote in early April that would require 75 per cent unit-holder approval.
The ACCC decision came amid mounting speculation that China Investment Corporation may launch a counterbid for IOF. AFR Street Talk revealed on Monday that CIC, which last year bought the $2.5 billion Investa Property Trust portfolio, is considering bidding for the listed office trust.
The sovereign fund has approached Mirvac about managing the IOF portfolio if it proceeds with an offer. Last month it appointed Mirvac to manage its properties contained in the IPT portfolio.
The sovereign fund has the financial capability to beat DEXUS' script-heavy offer. But if the IOF independent board recommends another proposal other than the DEXUS proposal, then DEXUS would take a $23.52 million break fee.