10 Retailer Businesses for Sale in SA
Results 1 to 10 of 10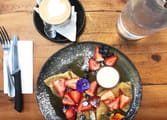 This is your perfect local café - located in a quaint and small group of shops in a picturesque leafy setting. Operating 6 days per week (closed on Mondays), the café operates 8 a.m. to 4 p.m....
$265,000 + SAV ($10,000 approx.)
Retailer

Set in the heart of the gorgeous Adelaide Hills, The Essence Fine Foods is a bustling family run café that has had strong and continuous growth. Positioned off of the main street and facing...
$199,000 + SAV ($5,500 approx.)
Retailer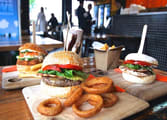 Opening approximately 7 years ago E'nuf had their mind set on one philosophy, which was and still is that burgers don't have to be unhealthy or bad for you! With an extensive and inventive menu...
$150,000 + SAV ($5,000 approx.)
Retailer

This small unlicensed café on Magill Road has established its own brand & is well known & recognised by the locals. The owners of this multi award winning café are passionate about quality food &...
Retailer

Priced at $95,000 plus SAV Souvenir shop, photographic gallery and quick print shop - Mount Gambier SA, The main souvenir shop in Mount Gambier . Blue Lake Printworks provides...
Retailer

This business originally started over 30 years ago and specialised in supplying the gourmet and fresh food market with an exceptional array of products that would have been hard to find in one...
$195,000 + SAV ($150,000 approx.)
Retailer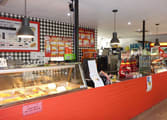 The Black Stump Café has limited competition and is located opposite the only supermarket in town. The café/takeaway offers a huge variety of food from burgers and chips through to coffee and cake...
$120,000 + SAV - all reasonable offers considered!
Retailer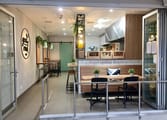 Literally a stone throw from the beach, this food bar presents the most mouth-watering meals you can imagine. Catering for the health enthusiasts they offer fresh salads, bowls and juices plus for...
$145,000 + SAV ($5,000 approx.)
Retailer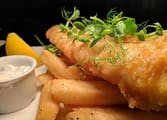 This is an iconic takeaway shop, selling a range of fast food lines but with a prime focus on fish and chips. This business has been trading for over 30 years at its site and it had brand name...
$129,500 + SAV ($10,000 approx.)
Retailer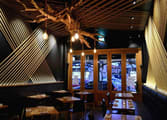 Craving to indulge in delicious & luxurious surrounds? Currently run as a Japanese restaurant located South of the CBD on a prominent main road, smack bang in the middle of a well-known shopping...
$60,000 + SAV ($5,000 approx.)
Retailer