13 Retailer Businesses for Sale in SA
Results 1 to 13 of 13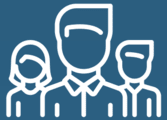 Sporting Equipment Agency For Sale SA Based 2017 Sales in excess of $600,000 - Long Established Business trading mainly 5 days per week - 80% of trade to Schools, Clubs and Government...
Retailer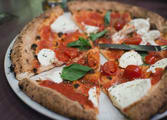 Located in the Adelaide Hills, this pizzeria/cafe has main street frontage in a retail hub and is popular with the locals. Core sales are from pizza sales however they sell other foods such as pasta, ...
$275,000 + SAV ($8,000 approx.)
Retailer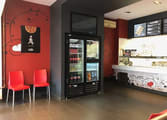 Crust Gourmet Pizza is located on Unley Road, Unley, approximately 2km from the CBD. Ideally located on the left-hand side out of the city & amongst local businesses & other retail outlets. This...
$185,000 + SAV ($8,000 approx.)
Retailer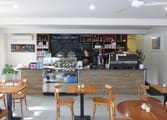 Situated in the gorgeous Adelaide Hills, The Essence Fine Foods Café is the local hub for great coffee & hearty meals. This bustling family run cafe has shown continuous growth and popularity with...
$185,000 + SAV ($5,500 approx.)
Retailer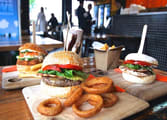 Opening approximately 7 years ago E'nuf had their mind set on one philosophy, which was and still is that burgers don't have to be unhealthy or bad for you! With an extensive and inventive menu...
$150,000 + SAV ($5,000 approx.)
Retailer

This business originally started over 30 years ago and specialised in supplying the gourmet and fresh food market with an exceptional array of products that would have been hard to find in one...
$195,000 + SAV ($150,000 approx.)
Retailer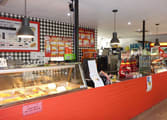 The Black Stump Café has limited competition and is located opposite the only supermarket in town. The café/takeaway offers a huge variety of food from burgers and chips through to coffee and cake...
$120,000 + SAV - all reasonable offers considered!
Retailer

This is a butcher shop located in the rural township of Meningie in the South East, less than 2 hours from Adelaide. The shop is modern and well presented with a good retail and preparation area. It...
$190,000 + SAV ($5,000 approx.)
Retailer

Well established snack bar located in the industrial area of Wingfield providing breakfast, lunch and that much needed coffee fix for those who are constantly on the go (selling on average 10kg each ...
Retailer

New
Located on the ground floor in the heart of the commercial centre of the city, this cafe has a seating capacity of 40 (25 inside and 15 outside) and also includes an office and storage located in the ...
$155,000 + SAV ($40,000 approx.)
Retailer

The Adelaide Central Market is one of Adelaide's true icons. It is as well-known as the Adelaide Oval, the Barossa and The Popeye. The market has the same charm and character that it had over 100...
$246,000 + SAV ($4,000 approx.)
Retailer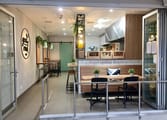 Literally a stone throw from the beach, this food bar presents the most mouth-watering meals you can imagine. Catering for the health enthusiasts they offer fresh salads, bowls and juices plus for...
$145,000 + SAV ($5,000 approx.)
Retailer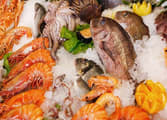 Located in the leafy green suburbs east of Adelaide, the store is apart of a shopping centre among a number of other businesses which all constantly draw in trade. There is shared customer car...
$135,000 + SAV ($5,000 approx.)
Retailer