12 Real Estate Businesses for Sale in SA
Results 1 to 12 of 12
Summary Co-working is the Future of Business | The days of working in a cramped office are over for many people in today's mobile world | Be part of the revolution | Australia's first co-working...
$1,000,000 - Approx as fit-out varies
Real Estate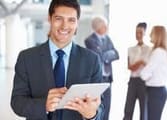 The Brokerage Australia is a new franchise concept, working closely with clients to help and advise on various financial decisions that requires the assistance of a professional. We are offering a...
Real Estate

Updated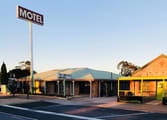 Showing a 38% return, this 14 room recently refurbished motel has 21 years remaining on the lease and a mix of income streams with growth opportunity. Mix of income streams  ...
Real Estate

Updated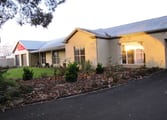 Outstanding opportunity to purchase this multi-award winning Freehold Going Concern property ideally located midway between Melbourne and Adelaide. Built in 2003 with...
Real Estate

Updated
This is a great opportunity to purchase a high quality hotel in Whyalla, SA. With massive investment in the Steel Industry securing the future for Whyalla, now is your time. ...
Real Estate

Updated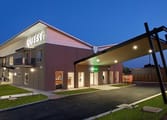 Presenting an outstanding opportunity to purchase a high-yielding freehold Investment property with a long-term lease to Quest Apartment Hotels, located in Whyalla, South Australia. ...
Real Estate

New
A recent deal we did yielded a sales commission of just over $360,000. Here's how it happened; - Our marketing materials caused an owner of a medium-sized business to contact Finn. - We met the...
Real Estate

Updated
A rare opportunity to purchase a newly built freehold going concern property with less than 2 years of trading and that is yet to reach its full potential. Practically...
Real Estate

Updated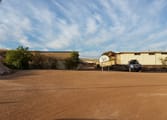 Looking for a completely unique lifestyle change, working only 10 months of the year in this low maintenance business with opportunity to grow? The most unique accommodation in the world –...
Real Estate

Updated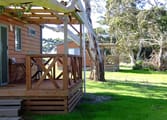 Located on 35 acres and operating with seven fully furnished self-contained cottages overlooking a picturesque lagoon, a five bedroom backpacker hostel, restaurant, licensed bar and...
Real Estate

Golf course, Wedding and Corporate Venue, Lunch Bistro Services Adelaide and Regional SA Golf Course plus wedding and corporate venue situated in idyllic rural, parklike grounds within a short...
Real Estate

Updated
Brand new 30-year lease, this luxurious 19 room hotel was only built 21 months ago and is currently enjoying high tariffs and excellent occupancy. Practically brand new...
Real Estate