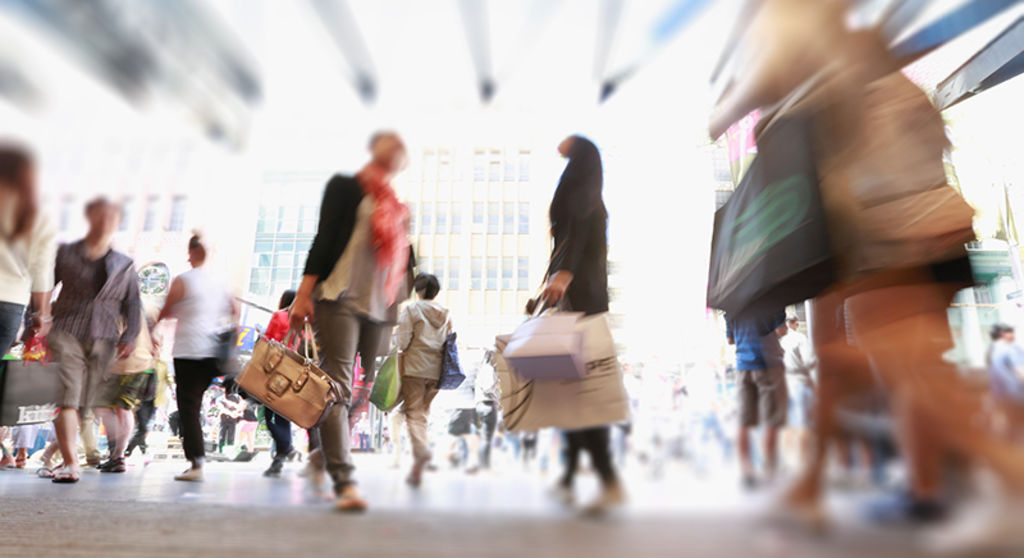 Where is the Melbourne retail property market going?
Melbourne's residential property market stole some of the limelight from Sydney in 2014–15. Are retailers following? Yes, but there have been some interesting shifts in the Melbourne retail property market.
It's been an interesting year for the Melbourne retail property market. Low interest rates helped fuel demand for housing in 2014, but the falling Aussie dollar and an influx of foreign tourists are bringing luxury brands to Melbourne's CBD. The trend started in 2014, when 18 foreign retailers, including Dior, Hermes, Dolce & Gabbana, flocked to Collins Street.
In 2015 there's been a backlash against the high rents on Collins Street, according to the Australian Financial Review. The article cites the example of Emerald Group Investments (EGI), which is moving from Collins Street to Flinders Lane because they "are getting double the space for half the price". With average rents on Collins Street standing at about $5000 per square metre versus rents of under $2000 on Flinders Lane, it could be the beginning of a trend.
Why are luxury brands coming to the Melbourne CBD?
Luxury brands rely on tourists for steady sales and tourism is surging in Melbourne. CBRE research analyst Philippa Bordonaro says that more than two million tourists visited Melbourne in the 12 months to September 2014. Of those, more than 365,000 were Chinese tourists, who "are spending more on shopping than any other group". It's a trend that's likely to continue. According to The Sydney Morning Herald, Melbourne is set to see a 109 per cent increase in Chinese tourists and the numbers are likely to increase in the future.
As the tourists flock to Melbourne's CBD, luxury brands are leaving their traditional outlets in exclusive residential suburbs. In 2014, The Age reported that Chapel Street was struggling as ghost stores kept multiplying. However, that doesn't mean there aren't opportunities on Chapel Street and in other high-end suburbs. Crippling rents drove many retailers away, but rents fell 15 per cent in response and other retailers are beginning to fill the vacancies as rents become more realistic.
Melbourne neighbourhood retail outlook
Tourists may be fuelling the luxury market, but Melbourne's local population still depends on their retailers for everyday goods and services. Spending depends on employment and income. According to Savills research published in August 2105, more Australians are working, but there have been shifts in employment sectors and spending habits.
In general, discretionary spending is down, while purchases of essentials and household goods is on the upswing. For example, spending in supermarkets has been steadily growing since 2005, while specialised food sales have been flatter, and took a dip between June 2014 and June 2015.
In Melbourne, the housing market was buoyant in 2014, which led to an increase in the sales of household goods, in keeping with the trend throughout Australia.
Savills research also reported a surge in neighbourhood shopping centre transactions, with a record $2.5 billion in transactions nationally, versus $886 million the previous year. While New South Wales and Queensland saw the greatest increase, Victoria also recorded strong growth in the retail sector. Although yields in neighbourhood retail shopping centres were in a trough in 2012, they have firmed and currently range between 6.25 and 8.50 per cent nationally.
There are retail opportunities in both Melbourne's CBD and its neighbourhood areas. The challenge is finding those opportunities if you're not a local. Where is Hawthorn? How close is it to the CBD? Are there schools nearby? What about public transport?
CommercialRealEstate gives you the answers you need with our interactive map. You can view properties on the map and find important points of interest with a click of your mouse.
Planning applications are also an indication of a neighbourhood's growth and future prospects. A click of the mouse can give you three-month, six-month and one-year planning application data.
With local insight at your disposal, you can start your search for retail property from a more informed position.