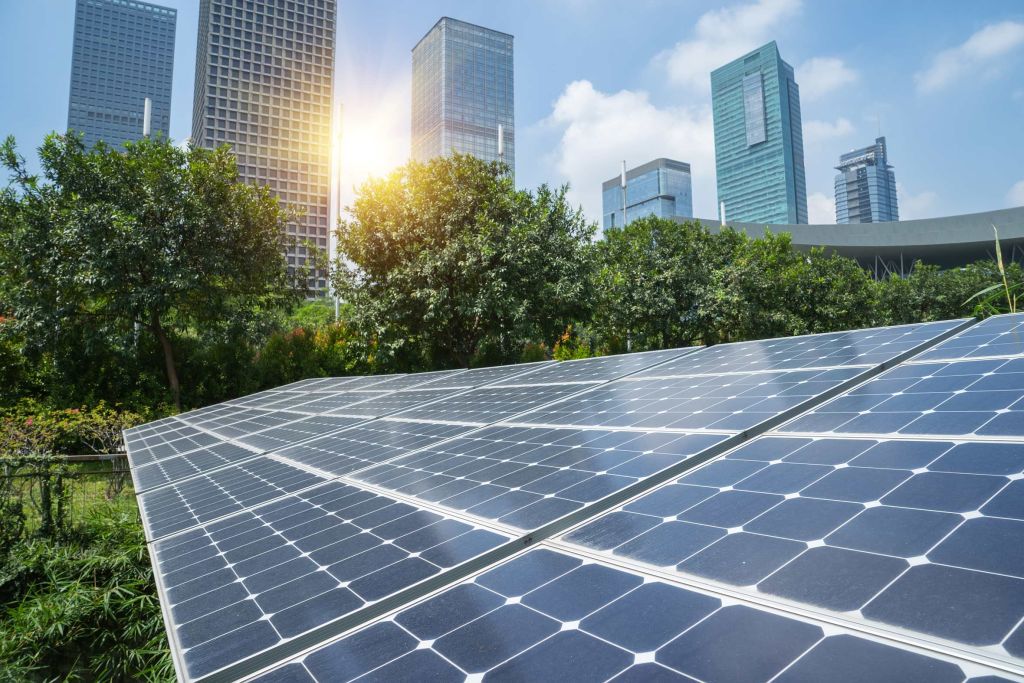 Green building: Benefits for your property
As well as the feel-good factor, did you know businesses can achieve huge productivity benefits and cost savings through leasing a 'green' building?
What is a green building?
Green buildings or premises are those that have scored highly on one or both of Australia's two main environmental ratings systems for buildings. The Green Building Council of Australia (GBCA) rates buildings, interiors and communities using its Green Star rating system, where six stars is the highest achievable rating. Green Star ratings are available for design, construction and operations.
Meanwhile, the National Australian Built Environment Energy Rating System (NABERS) measures the operational energy and water efficiency of Australian buildings, tenancies and homes. Both systems can provide a clear picture of the green credentials of any property.
Reduced operating costs are a major benefit of leasing a green building. The GBCA's chief operating officer, Robin Mellon, says Green Star-rated commercial buildings are so much cheaper to operate because they use, for example, around 66 per cent less electricity and 51 per cent water than the average Australian building.
"There's the potential to reduce your operating costs significantly through the huge savings you make on your energy and water bills when you choose a Green Star-rated building," says Mellon.
Modelling by CitySwitch – a government and business partnership which supports commercial office tenants to improve office energy and waste efficiency – found that a typical financial or professional services firm operating from a 4.5 NABERS energy-rated, 5-Star Green Star-rated office of 5000 square metres could save $18,200 a year in electricity costs alone.
As well as saving on outgoings, green buildings have been shown to increase workplace productivity by improving the health and wellbeing of employees.
"It's easy to underestimate the productivity benefits a green building can deliver, but they are real and powerful," says Mellon.
The GBCA recently awarded the Macquarie Group's eco-refurbished Sydney headquarters a 6-Star Green Star rating signifying 'world leadership'. Since the rating was achieved, Macquarie Group has experienced a double-digit increase in productivity.
"A significant productivity increase like this can translate into thousands or even millions of dollars, depending on the size of your business," adds Mellon.
The figures are compelling. CitySwitch estimates that a 4.5 Star NABERS energy-rated, 5-Star Green-rated office saves the typical financial or professional services firm $262,014 each year in reduced absenteeism, $824,792 per year in employee retention and $3,654,744 per year through an 11 per cent jump in productivity.
Attract and retain the best staff
In today's competitive global talent market, Mellon says offering a 'green' workplace helps businesses attract and keep top employees.
"More and more, we're seeing that employees want to work somewhere that is aligned with their personal values, so they are also more inclined to stay with an employer who provides a green workplace – an accessible, naturally well-lit, well-ventilated environment – not a 'cubicle farm'."
More reasons to lease green
According to Investa Property Group's Green Lease Guide for Commercial Office Tenants, leasing a green commercial building has the potential to deliver other benefits. These include lifting your business reputation through demonstrated corporate social responsibility and reducing your risk of liability through providing a quality indoor environment.
How do I know if a commercial property is green?
Mellon encourages commercial tenants to ask for both the GBCA Green Star rating and the NABERS rating on any building they are planning to lease.
Commercial leasing agents are usually on top of the green credentials of their listings. When you're searching for a suitable property for your business, be sure to ask agents about the green buildings they have available for lease.
Commercial properties that have achieved a strong Green Star or NABERS energy rating can deliver significant cost savings to your business, so make sure you ask about these ratings before you commit to a commercial tenancy.