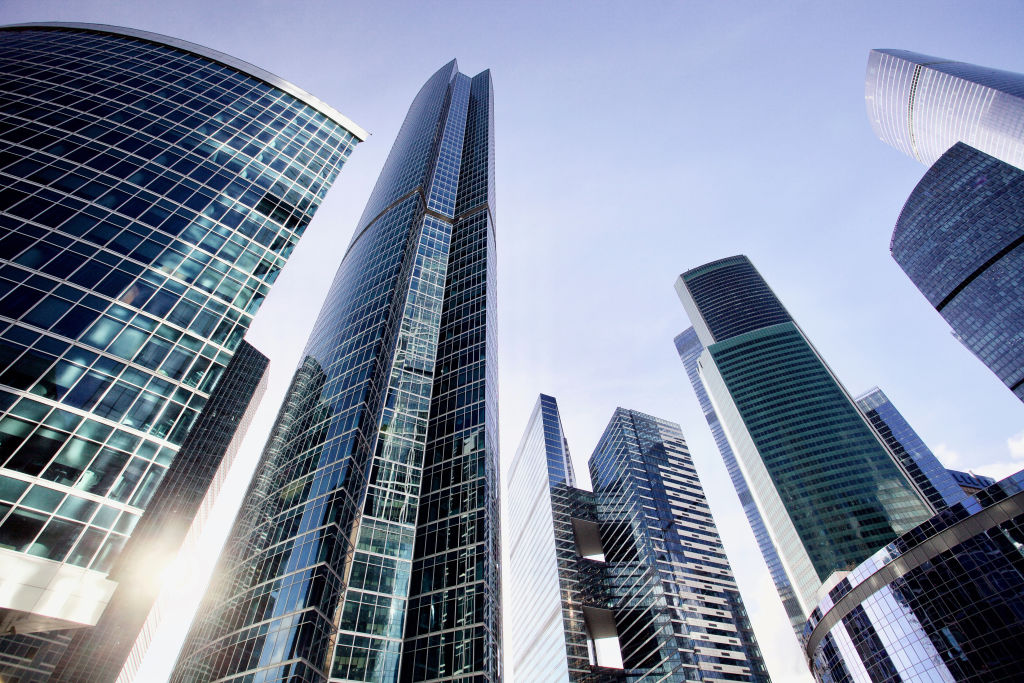 Investing in commercial versus residential property: What you need to know
Article updated 2 September 2021. 
Residential property investment tends to grab the headlines, but there's another type of asset that offers the security of bricks and mortar with high returns and long-term security. 
Just like homes, commercial properties span a wide range of prices and locations, but they also offer a great deal more choice in terms of asset type. 
Like all investments, residential and commercial properties have their pros and cons, and which asset is most suitable for you will vary by individual circumstances. 
"With commercial [property] you typically have a longer lease and the tenant pays the outgoings on the property and that's just a fantastic thing for cash flow," says Rich Harvey, a buyer's agent and chief executive of propertybuyer.com.au. 
But, having helped investors purchase both residential and commercial assets, Mr Harvey says commercial assets have a "greater risk factor" and that it pays for first-time investors to take their time and conduct proper due diligence before making a purchase. 
To help you get started on your commercial property investment journey, here are answers to some of the most important questions.
And as Mr Harvey tells his clients, before getting started it pays to seek independent financial advice, as each investor's financial situation will differ. 
The good news is that, once invested in the commercial market, strong yields and a higher deposit increase the likelihood that your property investment will be positively geared. 
Ready to start the search for your next commercial investment?
[investment_australia]
[investment_victoria]
[investment_queensland]
Why you should consider investing in commercial over residential 
Seasoned investor or first-timer, commercial property has some distinct advantages. 
High yields (return relative to purchase price)

Better cash-flow and higher chance of being "positively geared"

Long-term tenants
A wide variety of asset choices and purchase prices
Locked-in rent increases
Opportunities for capital growth
Low maintenance
Outgoings are paid for by the tenant
How is commercial property investment different to residential? 
Commercial property investment also comes with a deal more complexity than residential investment, requiring prospective buyers to be well-versed on the ins and outs of commercial leasing and to have a higher financial buffer in place. Some of the risks associated with commercial property include: 
Longer vacancy periods between tenants 

Variable lease lengths and conditions 

Higher deposits are required when purchasing

A high level of research and due diligence is required
Purchasing process can be confusing for first-time buyers
A property's value is largely reliant on the strength of its lease
Capital growth is tied to business confidence
Large repair jobs could be expensive
Are commercial properties less affordable than residential properties? 
While most residential properties consist of apartments and houses (as well as others such as townhouses and villas), commercial investments could be anything from a parking space to an industrial warehouse or childcare centre. This means prices can sometimes start from less than $50,000, but can also go up well beyond the cost of a home. 
"There are a lot of reasons why a first-time investor should consider commercial," says Chris Kombi, a director at Melbourne-based commercial agency Fitzroys. 
"Generally they provide a higher return on investment and the tenant generally pays all of the outgoings. People are also looking for more security when it comes to commercial property, with long lease terms and inbuilt rent increases." 
Mr Kombi suggests prospective buyers start their property search by defining the price they can afford, the asset type that best suits their needs and the area they are willing to buy in. 
"Commercial real estate can be as affordable as you want it to be really. It's just a matter of searching within your price bracket," he says. 
Do commercial properties provide better cash flow and yields?
One of the key reasons investors are attracted to commercial investments is the higher rate of return they offer compared with residential properties. 
"One of the key advantages [of a commercial property] is greater cash flow. Typically you get a greater yield and a greater cash flow return," says Mr Harvey. 
Yields – meaning the rate of rental income relative to the initial purchase price of a property – can reach as much as 12 per cent for commercial assets in some parts of Australia, although in the bigger capital cities it is typically lower. 
That compares with a typical yield of between 3 and 5 per cent for residential properties. 
Another advantage of commercial properties is that lease agreements often contain annual rent increases, meaning landlords don't have to haggle each time they want to raise the rent to keep up with inflation. 
Do commercial tenants pay outgoings? 
One of the things helping the cash-flow situation is the fact that in the vast majority of commercial lease agreements, the tenant is responsible for outgoings such as water and electricity, land tax and council rates. This is known as a net lease agreement. 
"The tenant generally pays all of the outgoings," Mr Kombi says. 
While residential landlords don't usually pay for electricity, they are on the hook for council rates and land tax (although these may be tax deductible). 
Which requires more maintenance – residential or commercial? 
Commercial properties form the basis of many businesses' day-to-day operations, and so maintaining them is a high priority for tenants – be it a high-street retailer wanting to maintain street appeal or an industrial tenant needing a clean warehouse. Add to this the fact that commercial tenants are generally in for the long haul, and they're more likely to look after the property. 
Residential tenancy agreements typically last between six and 12 months, and as a result there's a higher rate of tenant turnover. Tenants who are only residing in a place for a year or less may have less incentive to care for a property. 
However, the size of commercial properties means that some longer-term maintenance issues (such as replacing roofing or updating electrical wiring) may cost more than it would for a residential property. For this reason, commercial landlords should keep funds specifically set aside for major maintenance projects. 
Do commercial properties provide the same capital growth as residential properties? 
Commercial properties can still provide decent capital growth, according to Mr Harvey, but there are more variables at play than in the residential market and values are more volatile.
While residential values might follow city or suburb-wide trends, where a commercial property is located within a suburb and what the economy looks like both have a bigger impact on commercial values. 
"It depends where they're located," Mr Harvey says. "Capital growth is dependent on a couple of things. Even within a suburb it depends where the asset is located and what kind of exposure it receives. It also depends on the business cycle. " 
Another thing affecting property values is the length of the lease and the strength of the tenant, Mr Harvey says. 
"The value of a commercial property depends on the value of the lease. For example, if you've got a five-by-five-year lease [meaning an initial five-year term with a further four five-year options] with Woolworths that's an incredible lease," he says. 
What are the differences between residential and commercial lease agreements?
Most residential lease agreements follow a standard form set by the state government. There might be some variations – such the addition of a pet clause or agreements surrounding the use of common areas – but by and large they are fairly standard between properties. 
In contrast, most terms of a commercial lease agreement are up for negotiation between the tenant and landlord. As a result each commercial property will have a unique lease agreement with mutually agreed terms – with variations potentially adding thousands to the value of the property (if the terms are favourable to the landlord).
Mr Kombi recommends getting a solicitor to look over any commercial property lease before agreeing to buy a commercial property that has a tenant already in place. 
"It's a question of having things checked thoroughly by a solicitor, particularly if they're not sure how to read a lease. There are things like options and initial leases that could have a substantial impact on an investor's plans," he says.
Mr Harvey says that it's also important to do background research on the tenant who is on the lease. While an agreement might look rock solid on paper, if the tenant declares bankruptcy and you lose rental income, your property could suddenly be worth a whole lot less. 
"I think people don't realise that they need to do a lot of due diligence on the lease and making sure that the tenant on the lease is in good shape," says Mr Harvey. "Let's say you've bought a property that's leased to a company that's going out of business, that lease is going to be worthless."  
Unlike residential, zoning is also an important consideration for commercial investors. If you're buying a vacant property with the intention of putting a new tenant in, it's important to make sure that the new use of the property is consistent with the zoning regulations, he says. 
If you're buying an untenanted property it's also important to note that you may be liable for GST (tenanted properties – classified as a "going concern" – may be eligible for a GST rebate). 
Are commercial properties more difficult to lease than residential properties? 
Signing up to a commercial lease is a major financial commitment, and so it takes a longer period of time to find a new tenant when the old one leaves. This means that you, as a landlord, need to be prepared to cover outgoings during this period and also be prepared to absorb any lost earnings in between tenants. 
"There are some greater risk factors with commercial, the first being vacancy. If someone has scraped together two or three hundred thousand to get a property and then a tenant leaves you'll have to sell in a fire sale," Mr Harvey says.  
He recommends getting a financial buffer in place to cover periods of vacancy. This could be in the form of equity from residential investments.
If investors want to minimise the amount of time between tenants and increase their chance of capital gain, they should take a long view of industry prospects when they make their initial purchase. 
"One of the key things with the commercial property is to keep looking at the broader market and the type of commercial property you're buying in that context. There's a wide range of different commercial properties and the investor needs to take a step back and look at where the demand will be in the future. They need to ask, 'What's the demand now, what's the demand in three years and what's the demand in 10 years?'" Mr Harvey says. 
Will I need a bigger deposit to buy a commercial property than a residential property?  
Unlike a residential loan, where you can borrow up to 90 per cent of the property's purchase price, commercial loans tend to come with a higher deposit requirement, or loan-to-value ratio (LVR). 
Of all the commercial transactions Mr Kombi has facilitated, he says that it's this fact that catches the most buyers by surprise. 
"I think in the initial stages the biggest surprise is when they go to their bank to borrow money to buy. They don't realise that unlike your residential loan where you can borrow 90 per cent of the money, in commercial it could be as low as 30 or 40 per cent and is usually 60 per cent. For instance, if the property is worth $1 million and the bank will only give them 50 per cent they'll need to come up with another $500,000," he says. 
Get a weekly roundup of the latest news from Commercial Real Estate, delivered straight to your inbox!