451 Ogilvie Road Rosehill QLD 4370
For sale, $565,000 Offers Invited
23.96 ACRES OF REMARKABLE LIFESTYLE...
Key elements that let you know this is a property well worth considering; Imaging living in such an environment and being ONLY 4.8kms/8mins to the city centre. Yes, this is as rare as hen's teeth, plus it is beautiful, an interesting acreage, not boring and flat, but with elevation, aspect, views over well-tended rural 'lifestyle' properties. I can only imagine the feeling of coming home to such a home and landscape, I'm looking forward to viewing and hanging around to view the marvellous sunsets here also with buyers viewing late in the day, a truly wonderful piece of our region right here so close to town. Built by McNally Constructions in 2014, built for current owners who are moving on to new pastures, great sized rooms, abundant light, ample rain water 100,000 litres all tanks linked, 2 x Dams, well fenced, double high-opening carport, plus Shed built when home was established, this is all high-opening, two roller doors, plus a large single Carport also. Sellers advise the property is wired for 3-Phase, but not yet connected to the shed, there should it be required.
A well-insulated home, spacious and bright, all three bedrooms are built-in, the main with a good sized walk in robe and delicious ensuite. Open Plan Kitchen, Dining and Living, a beautiful timber n glass entrance door, a welcoming wide foyer, wide hallway an easy home to get around, ceiling fans and high ceilings throughout, a remarkably good under cover outdoor living deck area, good lighting and floor coverings throughout. The Kitchen is something to write home about, as it is what we don't see much of in this day and age and that is a very spacious kitchen with ample easy access storage along with a generous walk in pantry room. The builder here is also the joiner as well, so good value and quality in all cabinetry. I really favour the large Office nook, with built in desk and shelving. Don't require an office I hear you say, then this is a wonderful utility area for ironing or sewing and hobby materials, a wonderful place to work and when visitors arrive just close the doors and come back to it later. I really am impressed with the good amount of storage here, the design and plan were cleverly developed with aspect and the harnessing of the elements paramount in the designer's consideration.
Rainwater is amply taken care of, 100,000 litres in all and ample roof area to harvest it when it rains.
A true lifestyle exists here, with land that can support a few livestock, your very own mountain bike tracks, sporting fields, specialist dog breeders or the like; itâs a place for many, still very much a blank canvas for you to embellish as you and your family require.
Surrounding you are many lovely and well-kept properties, the views from all angels are wonderful and most likely never to be lost in your future there. An elevated allotment here and with a good scattering of trees, some very special spots to sit on the rocky outcrops and really enjoy that glass of end of week cheer and reflect on how clever you were to find such a lifestyle, so close to town. One thing I have not yet mentioned is how close you are also to the Golf Club, walking distance to tee off or enjoy a meal and friends, Sunday brunch even.
It all exists for you here and I as Agent feel privileged to have been invited to list this lovely McNally built home on such a heavenly 23 acres of land. Own this, you can, Sellers are moving on.
Be sure to book your viewing today, call Agent to have further satellite imagery sent via your email or posted directly to you for review. Really looking forward to sharing with you, bring your walking shoes and we can walk over the land so you can truly see what a remarkably good property this is.
Map for 451 Ogilvie Road Rosehill QLD 4370
More Rural / Farming for Sale in Rosehill QLD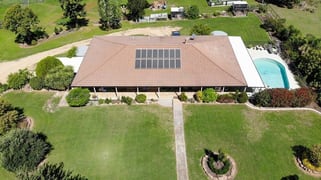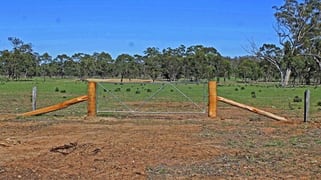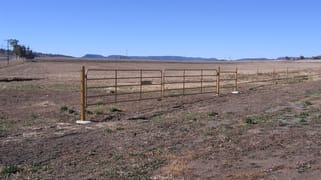 For sale
$800,000
lot 17/1 east street ( cnr cunningham highway ),
warwick, QLD 4370