317 Danbys Road Frances SA 5262
LARGE SCALE MIXED-FARMING AND IRRIGATION
Munga Park Aggregation

2,531 Hectares*

Five Contiguous Properties
CBRE is pleased to be appointed exclusively by the Carter Family to present for sale the Munga Park Aggregation, a 2,531* hectare (6,254* acres) opportunity in the South East region of South Australia. The Aggregation consists of five contiguous properties located between 4 kilometres* and 10 kilometres* north west of Frances.
Munga Park last changed hands approximately 30 years ago, when Tim and Valerie Carter purchased the well-known stud from Bruce Burnell at Frances. Over the 70s and 80s, the Burnells developed Munga Park into one of the leading Simmental studs in Australia.
The Aggregation is available to purchase as a single landholding or as five individual properties. Please note, the property is currently leased.
The properties include well developed pastures mainly sub clover, ryegrass and annual grasses. Excellent timber coverage for livestock shelter with magnificent River Red Gums adding to the aesthetics of the aggregation.
Property details:
Nammah: 1,014.6* hectares or 2,507* acres (1 Certificate of Title)
Munga Park North: 541.25* hectares or 1,337.4* acres (1 Certificate of Title)
Munga Park South: 520* hectares or 1,285* acres (2 Certificates of Title)
Naringa: 338.32* hectares or 836* acres (1 Certificate of Title)
Parkers: 117.36* hectares or 289.99* acres (1 Certificate of Title)
The Aggregation is situated 4* kilometres from Frances, 41.6* kilometres from Naracoorte, 53.2* kilometres from Bordertown, 252* kilometres from Murray Bridge and 324* kilometres from Adelaide, with all towns providing convenient access to a full range of markets, services and amenities. Please note: All distances have been calculated from Naringa.
The Aggregation receives reliable rainfall with approximately 519 millimetres average annual rainfall per year (Frances weather station Bureau of Meteorology).
The properties are well located to major grain receival sites at Bordertown, Keith, Naracoorte and Portland. Each property features the characteristics of a highly productive broad acre cropping platform; benefiting from scale, operational efficiency via large paddocks, well improved pastures, fertile soils, idyllic climate and strategic location.
Additionally, abattoirs are located at Naracoorte (Teys Australia), Bordertown (JBS) and Murray Bridge (Thomas Foods International), allowing low cost freight logistics.
Please see a list of the property improvements:
Nammah:
One TL centre pivot covering a total area of 30.7 hectares* or 76 acres*
Three-Stand Shearing shed with adjoining sheep yards
Modern hay shed
Other sundry shedding
Homestead
Munga Park North:
Three homesteads
Cattle yards with loading ramp
Hay/Implement shed
Sundry shedding
Stud shed including AI vet area
Stud selling area
Munga Park South:
Large hay shed
1 TL centre pivot covering a total area of 52.6* hectares or 130* acres
Four-Stand shed with adjoining sheep yards
Naringa:
Sundry shedding
Parkers:
Nil
Included in the offering are three water licences totaling approximately 802* megalitres.
No. 8524 (Taking 235.04 megalitres)
No. 8923 (Taking 373.58 megalitres)
No. 128975 (Taking 194.25 megalitres)
CBRE is anticipating strong interest in this opportunity and as such, we encourage your participation in the sale process.
FOR SALE BY EXPRESSION OF INTEREST CLOSING WEDNESDAY 3 JULY 2019 AT 4.OOPM (ACDT)
FOR FURTHER INFORMATION PLEASE CONTACT:
Phil Schell
Director | CBRE Agribusiness
E: phil.schell@cbre.com.au
M: +61 418 809 849
Angus Bills
Negotiator | CBRE Agribusiness
E: angus.bills@cbre.com.au
M: +61 400 859 634
*denotes approximately
Map for 317 Danbys Road Frances SA 5262
More Rural / Farming for Sale in Frances SA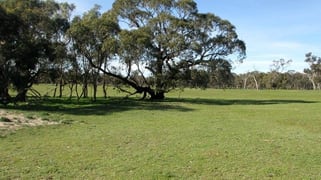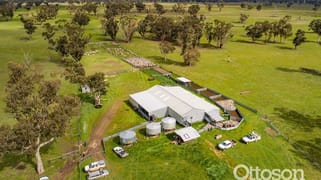 Auction
sect 21 walkington hills road,
frances, SA 5262