Ceduna SA 5690
For sale, Expressions of Interest
1737 Watraba road
Nutrien Harcourts has received instructions from the Vendors to offer the property as a whole or as 4 lots by expressions of interest closing Tuesday 21st September 2021 at 2pm, offers to justin.thompson@nutrien.com.au
Total land area 6,773 Ha / 16,736 acres approx.
Located within the tightly held area of Charra, 55 km West of Ceduna, 30 km East of Penong, the property is mainly grey / brown, to red / brown sandy loam soils, and run as a mixed farming enterprise cropping Wheat, Barley & Oats, and a 1600 head Merino breeding flock.
The property as a whole includes a 4 bedroom brick homestead, with recently renovated kitchen & floors, enclosed swimming pool and entertainment area, and a 5130W solar system.
Infrastructure includes a 3 stand shearing shed with 1500 head capacity yards on Northern Lot, other 3 lots all have a set of sheep yards of 1300-1500 head capacity. Other improvements include 39 x 15.3 x 5.7m shed with 27m open front - balance enclosed, 24.3 x 12 x 5.2m machinery shed open ended with side doors, 18.3 x 9m drive through shed with pit and 9 x 6m workshop attached, 2 x car garages, 6.6 x 2.5m cabin with beds, storeroom with cool room enclosed, 2 pen feedlot - 400 head capacity each, plus much more.
The property is currently well watered from 2 mains water metres and a private shared well ( refer to agent for details) with 240V submersible & multistage pumps. There is also a 4,830 m2 water catchment area that feeds a 30,000 gal underground tank & 80,000 gal plastic lined dam, which can be transferred to a 56,000 gal Rhino tank. The property also has another Dam on Lot 3.
Overall the property is well fenced with 5 line cyclone wire, and a raceway that connects all 4 lots (with the exception of roads) for easy sheep management.
Lot 1 "Home"
1,079.6 ha / 2,667 ac total,
or 941ha / 2,325ac arable approx.
Lot 2 "Mewetts"
1,370ha / 3,385ac total,
or 1,072ha / 2650ac arable approx.
Lot 3 "Bobby's"
1,896ha / 4,685ac total,
or 1,766ha / 4,365ac arable approx
Lot 4 "Buds"
2,428ha / 5,999ac total,
or 1,962ha / 4,850ac arable approx.
For more information or to arrange a private inspection please contact Justin Thompson on 0427 130 124 or
Bill Sargent on 0429 802 206
Expressions of interest closing Tuesday 21st September 2021 at 2pm, offers to justin.thompson@nutrien.com.au
Map for Ceduna SA 5690
Justin Thompson
Nutrien Harcourts SA
Bill Sargent
Nutrien Harcourts SA
0427 130 124
More Rural / Farming for Sale in Ceduna SA 5690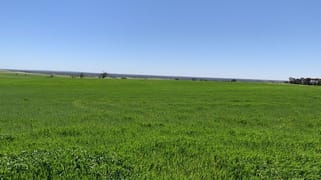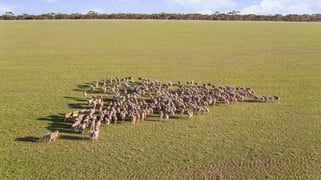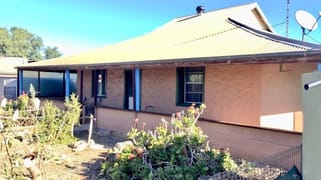 Auction
272 coorabie road,
coorabie, SA 5690