2,4,6,8 James Street Blakehurst NSW 2221
Potential Boutique Development Site (STCA)
An outstanding opportunity exists to purchase 4 properties in one line for the purpose of potential redevelopment (STCA). This boutique site is situated on approx. 2200sqm of land and is ideally located a short walk to local shops, Carrs Bush Park and the sparkling waters of Kogarah Bay. Don't miss the chance to secure this prime parcel of land and enjoy the current investment potential on offer.
- Approximately 2200sqm of development potential
- Wide street frontage of approx. 55 meters
- Zoned R3, Medium Density Residential
- Fantastic rental opportunity while waiting for DA
- Opposite Carrs Bush Park, Stuart Park at end of street
- Moments to Kogarah Bay, in Bald Face School catchment
- Stroll to buses to Miranda, Rockdale and Hurstville
Zoning: R3 Medium Density Residential
FSR: 1:1.5
Height: 15 Meters
Land Size: Approx 2230 sqm
Properties:
#2 – 539sqm cnr, 3 bed, 1 bath, a/c, LUG, pool
#4 – 539sqm, 3 bed, 2 bath, LUG, pool
#6 – 512sqm, 3 bed, 2 bath, LUG
#8 – 645sqm cnr, 2 bed, 1 bath, LUG
Location:
- Westfield Hurstville – 9mins /3.3km
- Westfield Miranda – 11mins /6.7km
- M5 Motorway – 35mins /22.5km
- Sydney CBD – 30mins /21.9km
- Sydney Airport – 20mins /8.7km
The property falls under the Zone R3 Medium Density Residential zoning. The objectives and permitted uses of this zone are detailed below:
1 Objectives of zone
- To provide for the housing needs of the community within a medium density residential environment.
- To provide a variety of housing types within a medium density residential environment.
- To enable other land uses that provide facilities or services to meet the day to day needs of residents.
2 Permitted without consent
- Nil
3 Permitted with consent
- Attached dwellings; Bed and breakfast accommodation; Boarding houses; Car parks; Child care centres; Community facilities; Dual occupancies; Dwelling houses; Environmental protection works; Flood mitigation works; Group homes; Hotel or motel accommodation; Multi dwelling housing; Neighbourhood shops; Places of public worship; Public administration buildings; Recreation areas; Residential flat buildings; Respite day care centres; Roads; Semi-detached dwellings; Seniors housing
4 Prohibited
- Any development not specified in item 2 or 3
Please contact Ross Mournehis on 0419 171 469 should you have any questions.
Domain Property Agents does not warrant or accept any liability in relation to the quality, operability or accuracy of this material.
Property Code: 704
Map for 2,4,6,8 James Street Blakehurst NSW 2221
More Development / Land for Sale in Blakehurst NSW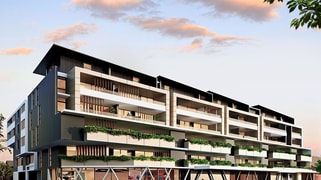 For Sale
EOI
1/621 - 635 princes highway,
blakehurst, NSW 2221