19 (Lot 69) Nicholas Road Wanneroo WA 6065
AUCTION
LOT 69 & LOT 68 TO BE AUCTIONED CONSECUTIVELY
LOCATION
This property is positioned in a unique area of lifestyle and rural resource zoned properties. Residential fringe has now reached the western end of Nicholas Road over Lenore Road just 900 metres away from the offered lot. Estimated travel time by car to Wangara and Wanneroo is under 10 minutes whilst the major retail and commercial centre of Joondalup is about 15 minutes drive. The Perth CBD is approximately 25-30 minutes away if Wanneroo Road is used as the travel route.
LAND AREA
2.5849 ha or 6.375 acres approx
Lot 69 Nicholas Road has 108 metres of bitumen road frontage.
ZONING
Governed by the City of Wanneroo and currently 'Rural Resource' zoning. The property may have future sub-division potential * Please check with the City of Wanneroo Panning Department.
Current Zoning Uses with Council Approval: Ancillary Accommodation, Animal Husbandry, Aquaculture, Art Gallery, Bed and Breakfast, Camping Ground, Caretakers Dwelling, Cattery, Civic Building, Equestrian Activity, Home Business Category 1, 2 and 3, Industry - Extractive, Industry - Rural, Intensive Agriculture, Kennels, Market Garden Sales, Mast or Antenna Park, Piggery, Plant Nursery, Restaurant, Roadside Stall, Rural Use, Single House Stables, Telecommunication Infrastructure, Veterinary Hospital and Winery.
TITLE DETAILS
Lot 69 on Plan 6962 on Certificate of Title Volume 1827 Folio 427
RATES
City of Wanneroo Council Rates from 2017/2018: $8,968.05
Water Rates for 2017/2018: NIL
(Property not on reticulated scheme water and is not connected to sewer).
BUILDINGS IN - SITU "All Sold as is where is"
Dilapidated Residence
Various Sheds
WATER LICENCE
This property has a Licence to take water Instrument No. GWL169632(1) for 3,700KL per annum and this can be transferred at settlement.
SUMMARY
This property is an outstanding opportunity to invest for today and as a long term hold into the future. Purchase either Lot 69 or Lot 68 or both and secure a top location for your business operation, lifestyle property or land bank.
INSPECTION BY APPOINTMENT AVAILABLE CONTACT
CHRIS FARRIS
chrisf@rfre.com.au 0413 945 667
ROBERT FARRIS
robf@rfre.com.au 0418 956 700
AUCTION
| | |
| --- | --- |
| Auction date and time | 25/11/2017 14:30 |
| Auction location | 19 (lot 69) Nicholas Road, Wanneroo WA |
Map for 19 (Lot 69) Nicholas Road Wanneroo WA 6065
Map for 19 (Lot 69) Nicholas Road Wanneroo WA 6065
More Development / Land for Sale in Wanneroo WA
Sold
96 nicholas road,
wanneroo, WA 6065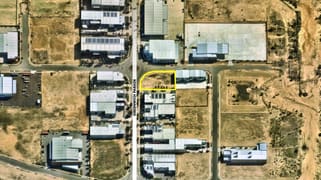 Sold
38 greenwich parade,
neerabup, WA 6031