11 Office Supplies Businesses for Sale in QLD
Results 1 to 11 of 11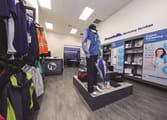 This is YOUR opportunity to enter the $50 billion-dollar corporate marketing industry. Fully Promoted are seeking business-minded people or entrepreneurs with a desire to succeed. Fully...
Office Supplies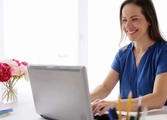 Need to make a positive change? Want the chance to run your own stationery and computer store? Looking for a fresh start in 2019? Well this long standing stationery and computer store has everything...
Office Supplies

A very rare opportunity to become the owner of a well established and successful Master Franchise in the specialised office products industry. This Master Franchise is an opportunity to become...
Office Supplies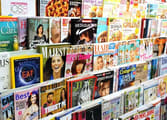 Established in 1960, this newsagency has stood the test of time and is still serving the local community. Located 15 mins from the CBD, affluent suburb, surrounded by residence & seniors apartment...
Office Supplies

A chance to buy one of Gold Coast's established surf shops in Broadbeach. Av T/O $750,000 p.a. This surf retail shop for sale is an appointed stockists of ALL the MAJOR Surf wear Brands and a...
Office Supplies

This is the cornerstone supplier of text and reference books to schools in South East Queensland. It started out as the first book shop on the Gold Coast. When Southport was a small town with a...
Office Supplies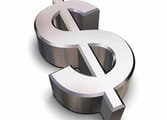 Sharp buyers will need to act quickly to take advantage of this exceptional return of 167% on their investment!! $115k PROFIT for 1 x working owner MASSIVE customer demographic providing UNLIMITED...
Office Supplies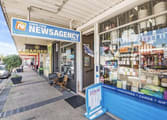 Summary With an industry awards list as long as your arm and profits to match, this incredible distribution newsagency in Chirn Park is finally on the market. Enquire today. Location Details...
Office Supplies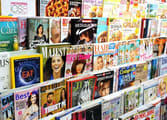 Located in a busy shopping center, west of Brisbane. This long established newsagency has been part of the community for over 20 years, selling lotto, cards, magazines, stationery etc. * Annual...
Office Supplies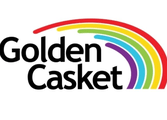 Turnover of over $1.1M derived from Lotto Sales, Scratchy's, Cards, Magazines, Newspaper Runs, Gifts and beach items. New owners will have a stable, easy to run Golden Casket Newsagency business with ...
Office Supplies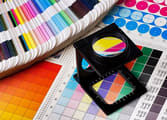 Established in 1997 this successful and solid Printing and Signage business is servicing an area from the Sunshine Coast in the north to the Gold Coast in the South, covering the greater part of...
80000 PLUS SAV Negotiable
Office Supplies