10 Grocery & Alcohol Businesses for Sale in Perth WA 6000
Results 1 to 10 of 10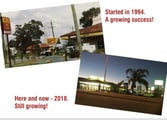 Location! Location! Location! This is the key to real estate and business and this liquor outlet is in the perfect location! The Darling Range liquor store was established in 1994 on a...
Perth WA 6000
$1.39 Million
Grocery & Alcohol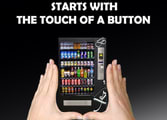 Benleigh Vending Systems has been the go-to vending machine operator in Australia for more than two decades. Many companies provide vending machines but Benleigh provides a...
Grocery & Alcohol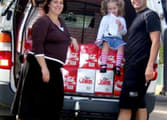 These are vending machines but not as you know it. They are state-of-the-art, interactive kiosks that now provide mixed-stock options. Prime locations are researched to ensure that you can ...
Perth WA 6000
From $50,000
Grocery & Alcohol

Choose where you want your part-time or full-time business located, and Five High Vending Systems will set you up in a READY-TO-RUN cash business. * Flexible working hours including evenings &...
Perth WA 6000
$54,625 including GST
Grocery & Alcohol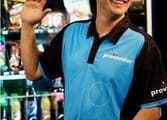 Join Provender, Australasia's #1 in mobile vending and enjoy the wonderful freedom and flexibility this extraordinary business opportunity offers. Would you ...
Grocery & Alcohol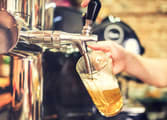 Here is your chance to get into the city and pick up this restaurant with a tavern licence. Located smack in the middle of Perth CBD, this restaurant has great style and lends itself to offer many ...
Perth WA 6000
$165,000 PSAV
Grocery & Alcohol

Water Kiosk Vending is the perfect combination of savvy investing and environmental responsibility. Earn a "healthy return" of 12% p.a. paid monthly over a 2 year term with 100% buyback of ...
Perth WA 6000
AU $25,000 + GST
Grocery & Alcohol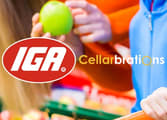 IGA Supermarket + Cellarbrations Liquor Store For Sale in Perth, Northern Coastal Suburb. Price: $850,000 + Stock (FREEHOLD ALSO AVAILABLE) Located only a 40-minute drive...
Grocery & Alcohol

Supermarket Plus Liquor For Sale Located only a 40-minute drive south of Perth CBD, in one of Western Australia's most popular areas for its waterways and fishing, you will find this beautifully...
Grocery & Alcohol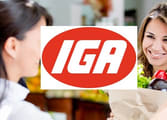 NEW IGA For Sale SLEEK, STYLISH AND SOPHISTICATED…. Only twelve months old, this new-generation supermarket is super smart and super stylish. And already profitable. It's been enthusiastically...
Grocery & Alcohol