Top categories
9.5% Rural
9.5% Leisure
4.8% Other
About Westgarth Realty
Westgarth Realty is a real estate agency specialising in commercial property, offering industrial, showrooms and retail properties for sale and lease. It is also a business broker specialising in businesses for sale.
Westgarth Realty, incorporating Toowoomba Real Estate, Oakey Property Sales and Wellcamp Real Estate, are your local and trusted real estate professionals, who are committed to satisfying your needs and helping you achieve your dreams. Servicing the Darling Downs from Toowoomba to Oakey, Highfields to Hodgson Vale and Charlton to Wellcamp, we have you covered.
Westgarth Realty offers you the best opportunity to succeed within all aspects of the real estate market. Whether you're a first time home buyer or a veteran property investor, we have a dedicated and experienced team who can help you. With each of our senior staff members having over a decade of knowledge in the industry and a lifetime of knowledge in the area, Westgarth Realty is able to deliver you professional advice for all your needs.
You can count on Westgarth Realty to be honest and ensure you enjoy peace of mind in this exciting time, so let us know how we can help you.
Listings
The team at Westgarth Realty located at 48 Herries Street East Toowoomba QLD 4350 has sold 2 properties and leased 1 property, and currently has 2 commercial properties for sale, 2 commercial properties for lease and 1 business advertised on Commercial Real Estate.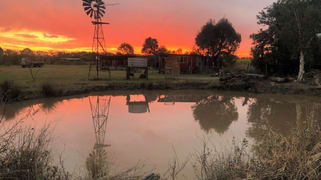 Map for 48 Herries Street East Toowoomba QLD 4350
Map for 48 Herries Street East Toowoomba QLD 4350