Top categories
12.5% Industrial
6.3% Parking
6.3% Other
6.3% Leisure
6.3% Consulting
About Raine & Horne Gosford
Raine & Horne Gosford is a real estate agency specialising in commercial property, offering office, retail and development properties for sale and lease.
Raine & Horne Gosford Gosford Real Estate opened for business in early 1970 and quickly became the focal point of real estate in the area actively marketing land, housing and special projects throughout the district.
In 1990 the business was purchased by Geoff and Susan Tilden who have expanded the business to incorporate a specialist commercial and industrial department and one of the largest property management departments on the Central Coast, all catering for residential, rural and commercial properties. 1992 was the first change of many to come for Gosford Real Estate.
The real estate market had evolved quickly over the preceeding years and the decision was made to give the business new direction and identity and as a result of the re-focus we became part of the First National Co-Operative Group. 1997 was another great year of change after 20 years in the one position we moved to 150 Mann Street and now have the largest real estate office in Gosford.
Centrally located in the heart of town, we can offer our clients onsite parking and a fully refurbished modern office which is unlike any you have ever seen.Our office has been specifically designed to be inviting and have clients feel comfortable and relaxed. Our window display encompasses all the latest marketing techniques and our office technology is totally up to date, from phone systems through to IT technology.
We have focused our attention to ensure we have created an environment where the customer's interests are paramount, and from it's inception, the office has endeavoured to bring something special to the area, with prime position and complimented by ease of parking. Along the journey we have consistently increased our client base, which has now culminated with the "combining" of two major brands and our new 'super brand' trading name, Raine & Horne Gosford.
This new and exciting chapter in the history of Gosford Real Estate will ensure we have an office which will continue to be recognized as a 'major player' in the robust Central Coast Region. We see great years ahead for our office, and indeed the Central Coast property market, and will continue to push the limits, with our 'we'll look after you' approach to ensure maximum results are achieved for our clients.
Listings
The team at Raine & Horne Gosford located at 150 Mann Street Gosford NSW 2250 has sold 3 properties and leased 5 properties, and currently has 1 commercial property for lease advertised on Commercial Real Estate.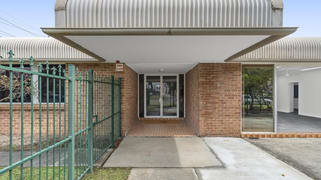 Map for 150 Mann Street Gosford NSW 2250
Map for 150 Mann Street Gosford NSW 2250