Top categories
10.0% Consulting
5.0% Industrial
5.0% Leisure
About LJ Hooker Chinatown
LJ Hooker Chinatown is a real estate agency specialising in commercial property, offering retail, office and showrooms properties for lease.
The Chinatown Office was established since March 1997.

We have a team of professional and experienced staff offering you exceptional quality service on Purchase and Sale of Properties and   Business as well as Property Management. 

The Principal, Victor Ng, has successfully led the team to grow from strength to strength. Together with the LJ Hooker network and our experienced team, we are always offering our highest level of services to our customers.

Both the sales and the property management teams are continuing striving hard to improve our performance in the best interest of our clients and the community.
 
Our motto is "Professionalism, Enthusiasm, Friendliness & Honesty".
Our Specialties:
- residential property
- prestigious homes
- commercial property
- auctions
- property investment management
- project marketing
Languages spoken: Cantonese, Mandarin 
Listings
The team at LJ Hooker Chinatown located at Suite 607 Manning Building 451 Pitt Street Sydney NSW 2000 has leased 13 properties, and currently has 1 commercial property for lease advertised on Commercial Real Estate.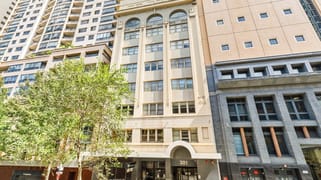 Our team

Map for Suite 607 Manning Building 451 Pitt Street Sydney NSW 2000
Map for Suite 607 Manning Building 451 Pitt Street Sydney NSW 2000