Harcourts Batemans Bay
Po Box 90 Batemans Bay NSW 2536
About Harcourts Batemans Bay
Harcourts Batemans Bay is a real estate agency specialising in commercial property, offering retail, consulting and office properties for lease.
Buyers,sellers, investors and developers who rely on Harcourts Batemans Bay (HBB) haveby their side a real estate team that is proactive, hardworking and full ofintegrity. This is a team that knows the power of the word 'sold', but not atany price … the best price.
Harcourts is one of Australia's top two real estatebrands. HBB is headed by Dene Lewthwaite, who has more than two decades in theindustry and who achieved Titanium Status in 2022, the highest possible salesaward for Harcourts.
With so many real estate agencies on the market itcan be challenging to work through which is the best. So how do you select thebest real estate agency in such a crowded market?
The way to build your confidence is to conduct yourresearch and ask for proven performance. Selling real estate is about hardwork, passion, market knowledge, client service and a professional,approachable and punctual approach. You'll want to tick all these boxes withthe real estate agency you choose.
Choosing the best agent is also about real results,not exaggerated claims or unproven puffery.
HBB oversaw just under $54 million worth ofproperties settled in 2022 alone at the South Coast. One of HBB's SalesExecutives is one of the only South Coast agents to have sold a luxurypenthouse for $2 million. HBB led the charge with the marketing and sales ofluxury waterfront Ohana, the largest unit development in the Eurobodalla and isnow a go-to-agency for off-plan and development sales.
When in the real estate mix you also want to workwith people you can trust and an agency with a legacy of achieving highresults.
When you walk through the front door of HBB'sinviting office on Orient Street, in the heart of 'The Bay' you'll feel a warmvibe and a team of 8 driven professionals there for you all the way.
No matter what your need—listing, selling,marketing, property management, finance, administration and maintenance—HBB hasgot what it takes to get you where you want to be.
Choosing the right real estate agent can take theworry out of buying or selling. It can also help fast-track results.
As a seller, you will benefit from adetailed, free and no-obligation sales and marketing analysis and plan thatmakes the process as fast, easy and pain-free as possible. That's from thefirst day we meet until the day that 'sold' sticker is placed across thefor-sale sign.
As a buyer, you can count on HBB to listen,and then listen some more. There's nothing more frustrating that being shownproperty after property that doesn't meet your needs, budget or dreams. WithHBB, you'll feel confident and well taken care of through the negotiationprocess.
As an investor or developer, you'llbenefit from HBB's extensive specialist development expertise and skill inthinking strategically and creatively about the best way to market and sell. Sinceopening in 2019, HBB has achieved great results from their development sales,from boutique offerings to large, luxury offerings.
You can't lose by talking to HBB and making theteam part of your real estate journey.
Listings
The team at Harcourts Batemans Bay located at Po Box 90 Batemans Bay NSW 2536 currently has 1 commercial property for lease advertised on Commercial Real Estate.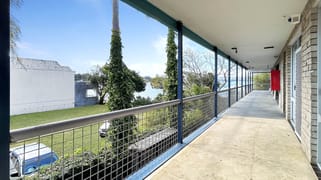 Map for Po Box 90 Batemans Bay NSW 2536
Map for Po Box 90 Batemans Bay NSW 2536
Get in touch with Harcourts Batemans Bay and let us help you find your next property.