' Edengate' Pemberton WA 6260
Is This The Gate to Eden ?
Often called "God's own country" is the area known as Eastbrook just north of Pemberton, and Landmark Real Estate has exclusively listed this piece of paradise!
157 hectares or 388 acres of top productive Eastbrook country is up for sale. Very rarely does this area appear on the sale list as it is very tightly held by strong farming families that have been in the area for years.
This is an opportunity to acquire some of the best real estate in the south west.
Situation
Just 9 kilometres north of Pemberton with frontage to the Vasse Highway and also frontage to Eastbrook Road. This dual access runs through the property without having to open a gate.
Property
"Edengate" comprises of 5 titles of 52.94ha, 10.12ha and 15.168ha with access off Eastbrook Road and 37.684ha and 41.236ha with access off Vasse Highway.
The property is all cleared bar 15 hectares and all pastured except the house and shed areas.
Soil types are all heavy karri loams and gravelly loams over clay and well cleared and pastured.
Usage and Suitability
As is typical of this area the farming activity is only restricted by the imagination of the owner.
Traditionally used for grazing of cattle or sheep (currently sheep) and potatoes the property is suited to avocados, orchards, truffles, vegetable, berries and much more.
Water and Potential
Water is critical even in this area and the Sellers are very aware of this. With a 60 mega litre licence and another 60 mega litre dam not needing a licence the owners have seen fit to apply for extra allocations and have secured a licence to construct a 704 mega litre dam and a 500 mega litre variable take licence from a water course in the property.
All paddocks have trough systems that are automatic and gravity fed from two concrete tanks.
This would make this property 100% usable for any intensive farming pursuit.
Infrastructure
The property has two dwellings.
1. A brick and tile 3 bedroom, 1 bathroom home with lounge, kitchen/dining, study and gas hot water
2. A brick veneer and zincalume 4 bedroom and 2 bathroom home with kitchen, dining and gas hot water.
Gardens are reticulated by gravity fed systems and rainwater to both houses.
Sheds
Hay shed Steel framed 24m x 12m Condition as new
Hay shed Steel framed 15m x 12m Condition good
Machinery shed Steel framed 30m x 12m Condition good w/- office, bedroom and ablutions.
Hay shed Steel framed 15m x 8m Condition average
Calf/storage shed Steel framed 12m x 8m Condition average
Yards
Commander Ag Quip steel sheep yards as new with 1000 head holding capacity centrally located with workable lane system and good fencing.
Subdivision and Fencing
The property is subdivided into 13 paddocks by very good fences of pine posts, 7 line fabricated fencing and plain wires and all fences have been completed except a section of the southern boundary.
Pasture
The pastures are a combination of clover, ryegrass, fescue and winter seasonal grasses. Capeweed is sprayed out and the areas leased for potatoes are re-seeded to a seed mix to re-establish balanced grazing.
The owners have an annual re-seeding program in place and all pasture areas will upgraded in the future.
Comments
This property presents very well and its situation contributes greatly to the value of the block. The area has long been one of the most productive and this block is ideal to take advantage of this production.
With a dual access and two houses the possibilities are limitless.
Dare to dream the ultimate dream and look seriously at this property.
Inspections by appointment only with the listing agent DON LYSTER on 0427 778 116
Map for ' Edengate' Pemberton WA 6260
More Rural / Farming for Sale in Pemberton WA
Sold
9844 vasse highway,
pemberton, WA 6260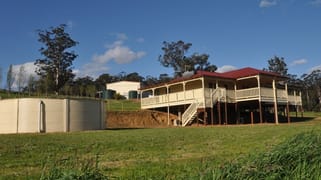 Sold
$625,000
379 wetherall road (quinninup),
pemberton, WA 6260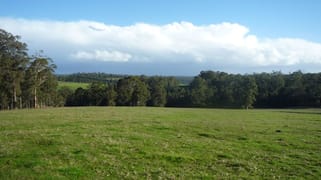 Sold
lot 107 wetherall road,
pemberton, WA 6260