303 Grantham Scrub Road Veradilla QLD 4347
For Sale, Expression of Interest closing 11am 8th June
Layer Poultry Hatchery
Bond Enterprises was established in 1978 and is Australia's largest family-owned primary layer breeding complex.
Supplying to poultry clients in both the heritage and rapidly growing free-range market throughout Australia.
Through our association with another large family-owned Australian poultry company, we work together to supply and hatch Ross Meat chickens.
Bond Enterprises offers the purchaser enormous potential to expand rapidly, due to the world-class genetics available in the 5 breeding lines the company owns.
Backed up by our highly trained staff, including: Dr Jeffery Moth, an Australian leading Geneticist; Dr Ron Woodhead, our Veterinarian consultant and Mr Darren Hutley, our production manager, who has been involved in the poultry industry in various senior management roles over the past 30 years.
Our current production facility is positioned 51kms to Toowoomba International Airport, 117km to Brisbane Airport and 14km to Gatton, on 160 acres (64.75HA).
Water security is a feature as the property has 3 water sources including: No.1 an offsite electrically equipped bore, 22.1m deep SWL 10m. No. 2 the property is connected to town water, the water from these two sources is pumped to the property where it is distributed through numerous holding tanks. The owners have 4 x 22,000 Litres poly tanks for backup storage, if required. No. 3 numerous dams are now full due to the recent rain.
17 Poultry production sheds that currently have a carrying capacity in excess of 100,000 birds, all being automatically fed and watered.
Future expansion: 6 of the above sheds have council approval for the buildings to be extended.
The egg production sheds have automatic egg collection facilities with adjacent air-conditioned rooms for storage.
The Hatchery has the capacity to produce in excess of 2.4 million chicks per year and is equipped with two Jamesway multi setters and three Jamesway hatchers. The Hatchery is fitted with a monitored alarm system.
Future expansion: The owners have council approval to expand the Hatchery when required.
Two diesel backup generators are in place for assistance in an electrical emergency.
A gravel road provides excellent truck movement over the site.
Our delivery truck for our day-old chickens is environmentally controlled to deliver chicks throughout Eastern Australia, other smaller transport vehicles are also available. We currently supply chickens by Air Freight all over Australia and in small quantities overseas.
Starter pullets are grown by Bond Enterprises and our distributors dispatch them throughout Australia. We have our own transport division, which is managed by Dave Stewart, who has worked for Bond Enterprises for many years.
Supported by our office, which is lead by Rachel Thomson, a long term employee of Bond and assisted by Renee, who looks after Sales and Distribution.
The most important part of our business is our customers, many of which have been with us for over 40 years. Working alongside our first-class distributors, we currently supply hundreds of produce stores and resellers throughout Australia and beyond.
This is a unique opportunity to purchase a highly regarded business with world-class genetics and 40 years of trading, this business has an exciting future.
Expression of Interest closing 11am 8th June, if not sold prior.
Call today, for your private inspection.
Trevor Leishman 0427 598 106 (Elders Real Estate Toowoomba)
Kyle Durrant 0438 641 415 (Elders Real Estate Gatton)
Map for 303 Grantham Scrub Road Veradilla QLD 4347
Map for 303 Grantham Scrub Road Veradilla QLD 4347
More Properties for Sale from Elders Real Estate Toowoomba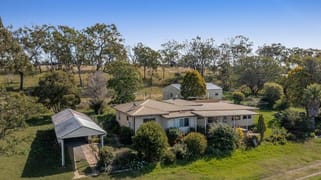 Auction
2818 gore highway,
southbrook, QLD 4363