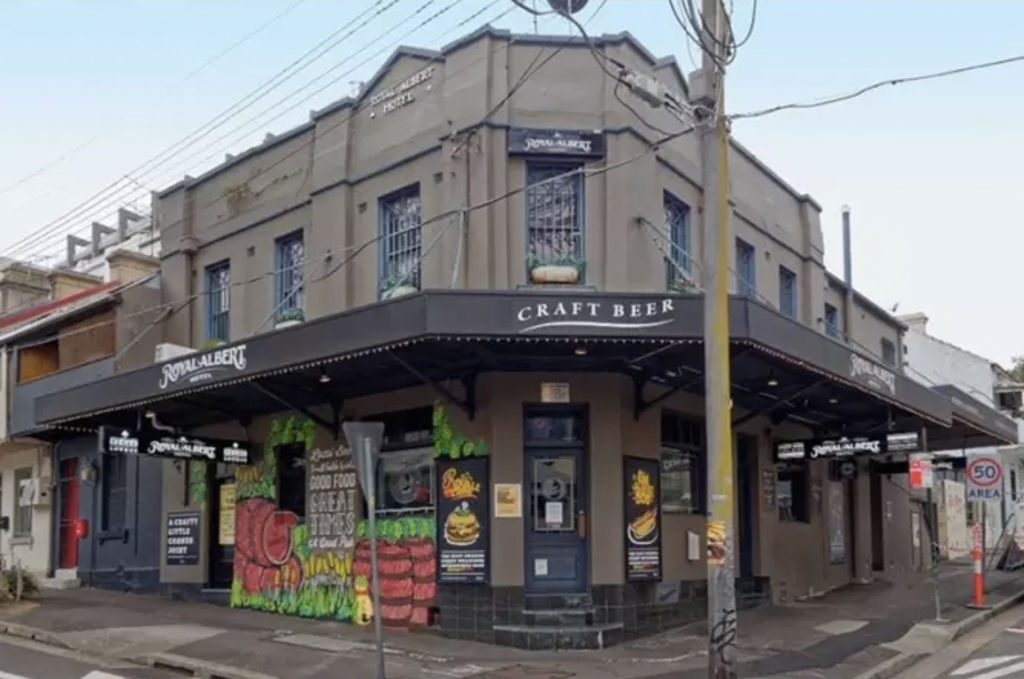 New residents tipped to pack Surry Hills craft beer pub
The biggest challenge predicted by agents for the next owner of this Surry Hills hotel is finding enough seats for all the new residents moving to the area.
The Royal Albert Hotel has been brought to market as metropolitan hotel stock continues to be held tightly, say CBRE Hotels agents.
Close to Central Station, the Campbell Street dining precinct and Foveaux Street, the Royal Albert at 140 Commonwealth Street is a craft beer specialist in a burgeoning niche market.
A Sydney-based consortium of private owners is selling the leasehold property, which has a single bar serving craft beers and ciders, plus a VIP lounge with 12 gaming machines.
The Royal Albert Hotel is close to Central Station, Campbell Street and Foveaux Street. Photo: Supplied
CBRE Hotels national director Daniel Dragicevich has recently sold Trinity Bar and Sydney Park Hotel and is marketing the Botany View Hotel, Newtown.
He says boutique hotels in strong retail and dining precincts will continue to perform strongly as the explosion in Sydney's food and dining scene continues.
"The Royal Albert Hotel is at the centre of Sydney's craft beer revolution and offers incoming purchasers the chance to tap into what is widely considered the fastest growing niche market in the hospitality industry," he says.
The hotel's Bamboo Dumpling Bar. Burgers, hot dogs and fries are also served at the bar. Photo: Supplied
Growth of the suburb will have an immediate impact on trade at the hotel, says CBRE Hotels manager Ben McDonald.
"With four residential unit projects within 300 metres of the venue either under construction or due for completion shortly, the biggest issue will be offering new residents a seat at the bar," Mr McDonald says.
The agents expect strong inquiry for the property because of the strength of the NSW hotel market.