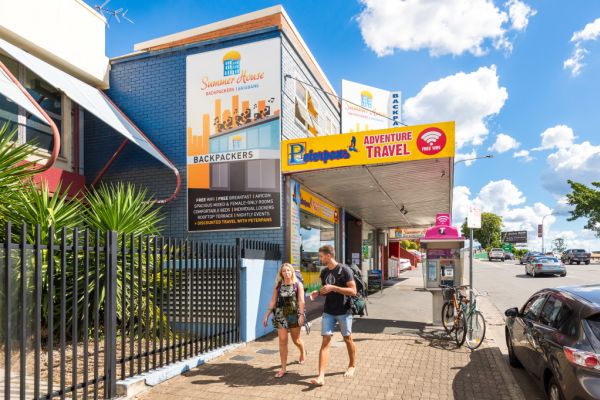 How these brothers are building a backpacker business empire
From a rundown backpackers' operating on a "shoestring" budget to a portfolio of hostels spread across Australia's east coast, Nathan and Adrian Somerville have come a long way since 2013.
The brothers have recently added their first freehold property, located in Brisbane's Upper Roma Street, to their Somerville Hospitality empire for $7.38 million.
It's a big jump from the $150,000 they handed over for their first business – the leasehold of the then Globe Backpackers (now operating as Hump) – in Sydney's Darlinghurst in 2013, described by Mr Somerville as "one of the worst hostels in the country" at the time.
Since then the brothers have rapidly expanded their leasehold business along the east coast. Today they operate 13 hostels with about 2700 beds, spread across Melbourne, Sydney, Brisbane and Cairns.
[dm-listing-recommendation experimentname='midcontent-listings' positiononpage='midcontent']
The pair already owned the leasehold for the Brisbane property, currently operating under their Summer House brand, so when their landlord decided to sell it was an obvious move to snap it up.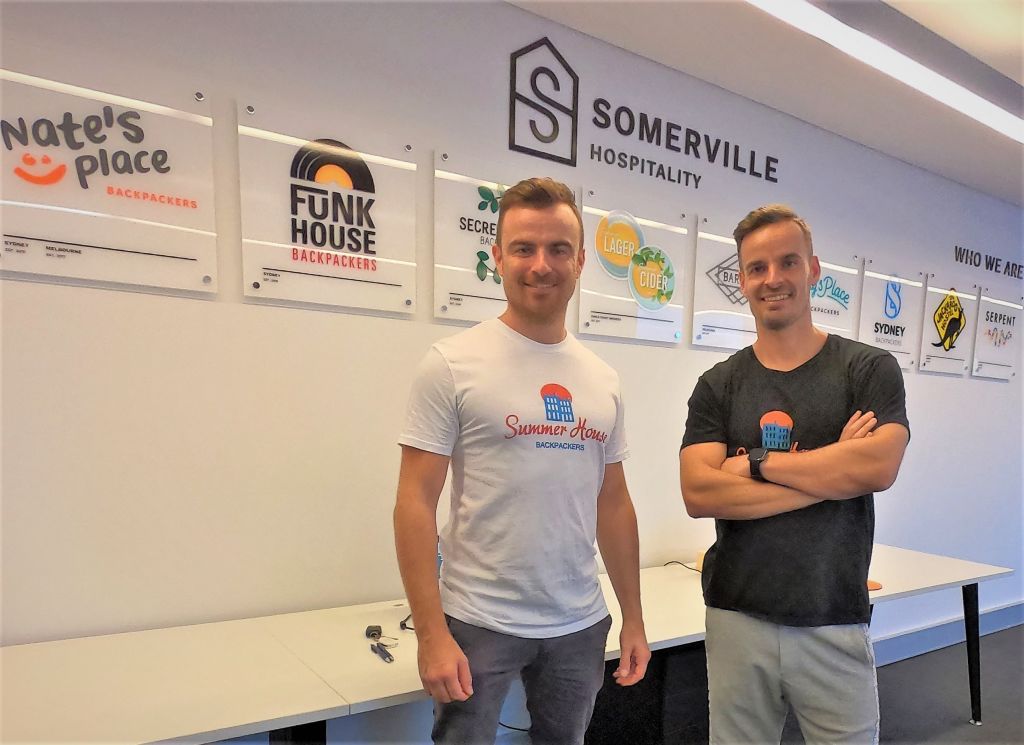 Speaking to Commercial Real Estate, Nathan Somerville said that the decision to purchase 350-354 Upper Roma Street was driven by a desire to provide certainty about the future business direction.
"We wanted to secure the business. The two properties either side are owned by the same owner," Mr Somerville said, adding that the site's proximity to the Brisbane CBD made it an ideal candidate for future development, particularly if the three sites were amalgamated. 
A first-right-of-refusal clause in their lease agreement afforded them first dibs on the property.
The brothers plan on operating the backpacker business from the site "indefinitely", although Mr Somerville acknowledged that development may be on the cards at some point in the future.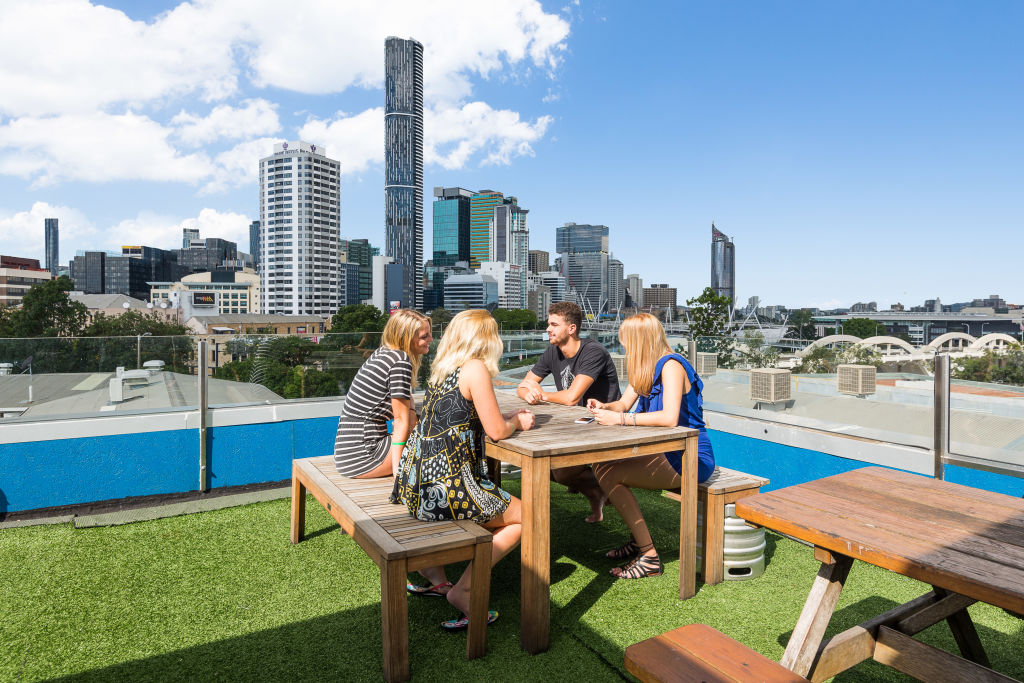 For now, the property is an important strategic asset for the group.
"Brisbane has a stable market compared to somewhere like Cairns," Mr Somerville said, explaining that the consistent weather in the city means people visited all year around.
Mr Somerville said the property was also one of the only licensed bars open to the public in the area, long a haven for overseas visitors in the city.
"Now that we own the property we're going to talk to an architect and get some more light in the bar," he said. 
Airbnb threat overstated 
The most recent figures from the Tourism Research Australia, a federal government body, paint a sobering image for the backpacker sector.
Nights in backpacker-style accommodation fell by 11 per cent to 11.3 million nights in the year ending March 2019.
In contrast, nights in rented houses, apartments, flats and units (offered on platforms such as Airbnb) increased by 3 per cent to 107.3 million nights.
The number of backpacker visitors to Australia fell during the year, down 4 per cent  to 610,000, driven largely by a drop in visitor numbers from traditional markets such as Germany (down 14 per cent) and the UK (down 12 per cent).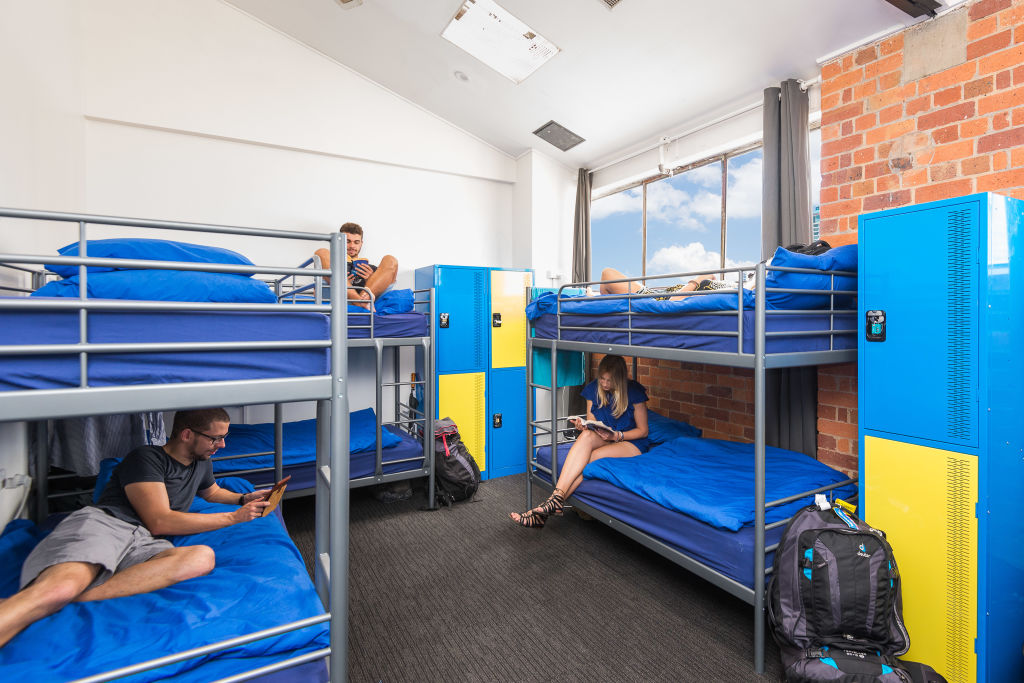 Mr Somerville is the first to admit that running a backpackers' is not as easy as it used to be, but he says that fears of an Airbnb-led takeover, which have dominated the industry for years, have been overstated.
"There's always talk about Airbnb. It definitely has taken customers but at the end of the day it's a different market. It [Airbnb] is more local." 
Mr Somerville's primary client group consists of overseas visitors, specifically working holidaymakers.
"Working holidaymakers find Airbnb a little boring," he said. 
The expense of Airbnb also means the humble hostel still gets a look in.
"Flights to Australia are cheaper now but accommodation is still expensive." 
Instead, it's online review sites and the high expectations they instil in visitors that presents the biggest challenge to the industry, particularly for hostels with poor standards.
""It's a lot easier to see places before you leave. These days it's a very different product to what people associate backpackers' with. These days you need fast WiFi, airconditioning, your housekeeping has to be on point." 
Mr Somerville said recent changes to the working holiday visa program would also lead to a pick-up in visitor numbers from non-traditional markets.
The changes include the addition of a third-year extension to the program, which previously offered a maximum of two years' stay.
Another change is an increase in the maximum age at which travellers can apply for a working holiday visa to 35, with countries including Canada and France among the first to agree to the changes.
"As most of our guests are working holiday visa holders, this is beneficial to the budget accommodation industry," Mr Somerville said.
Small beginnings 
Running a backpackers' wasn't always on the cards for the Somervilles but, unsatisfied with the direction each of their careers were taking (Nathan worked in property management, Adrian worked with Sydney Water), a chance conversation set them on the path.
"My brother and I had a chat about what we wanted to do with our lives … he'd just got back from backpacking overseas. We decided we wanted to buy a hostel," he said.
"I'd done a few flips of properties. We were just talking for a while. We both love the youth travel industry and we thought that my property management experience would help."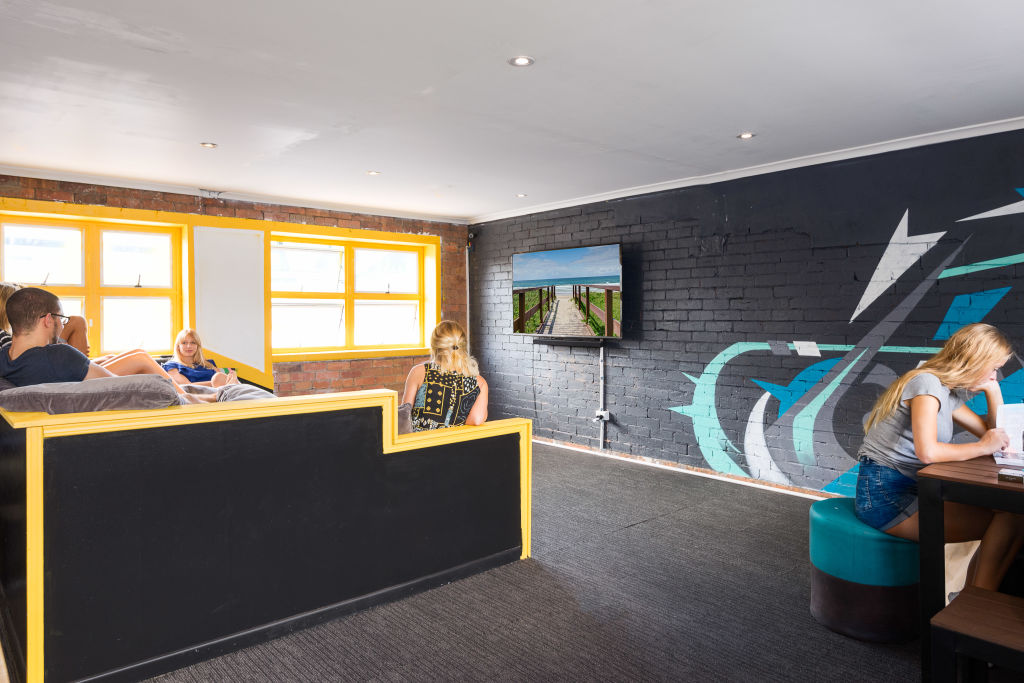 The freehold purchase hopefully marks the first of many acquisitions for the group, although Mr Somerville admitted that Sydney's pricey real estate market, particularly in traditional backpacker havens like Potts Point and Darlinghurst, sets a high barrier to entry.
"We'd love to get some freehold in Sydney. We definitely want to get more freehold," he said.
"Especially in Sydney, a lot of hostels are closing down to be re-developed … because they are often large buildings in good locations. This is the main reason that we are now buying the properties freehold to protect our accommodation business for the long term."
[dm-listing-recommendation experimentname='below-content-listings' positiononpage='belowContent']
Keep up with Commercial Real Estate news.
Keep up with Commercial Real Estate news.