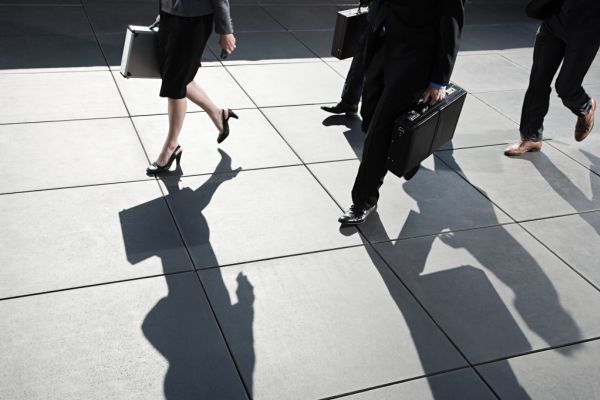 Balancing act: How companies are navigating the return to the office
As the new work year begins for most Australians, Jack Watts is one of the few company CEOs whose plans are well-advanced for successfully navigating the massive COVID-19 disruption to the commercial office market.
He tried to introduce flexible working in 2015 for the 250 staff of Australia's largest independent marketing and communications group, Bastion Collective but encountered major barriers along the way. Now, however, everyone is much more on board with his ideas.
"It was a policy we found so difficult to implement as people felt guilty leaving the office early or not showing up when their colleagues were working there," Mr Watts said. "Also, there seemed to be a stigma about working from home – people seemed to think you weren't working there at all.
"For five years we struggled but then, suddenly, from March 20 last year, everything changed with the pandemic. And we saw it as an amazing opportunity to make the best of a bad situation and normalise home-working."
[dm-listing-recommendation experimentname='midcontent-listings' positiononpage='midcontent']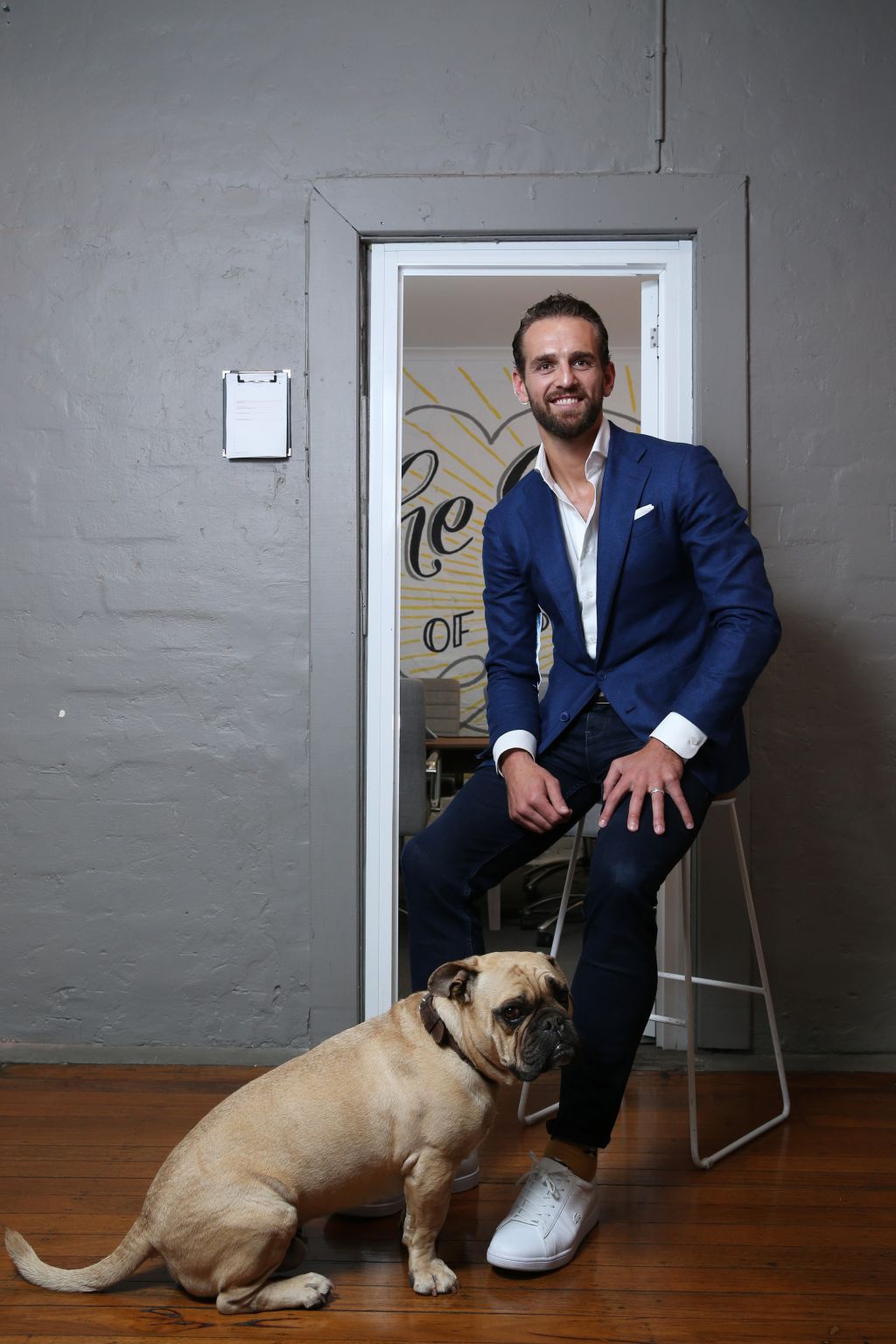 Mr Watts has now devised a complete work strategy for 2021 and the five to 10 years beyond. It involves his 250 staff across Sydney, Melbourne and Los Angeles working from home two or three days a week, and then coming into the office for the other days – at the same time as the other members of their teams.
"It's important to have those people in the hub at the same time so they can maintain their relationships with colleagues, and work collaboratively together," he said. "As a communications agency, there are always a lot of challenges about conducting a creative process remotely.
"We've found it's much better to have people in a room together, writing on a whiteboard, putting up ideas, tearing them down and workshopping them together, in person."
That's now emerging as the most likely model for most other businesses in Australia too, as well as those globally. Forty per cent of workers will work from home up to three days a week, predicts Australian-headquartered global workplace experts Unispace, with, at any given time in future, 60 to 80 per cent of desk spaces being unoccupied.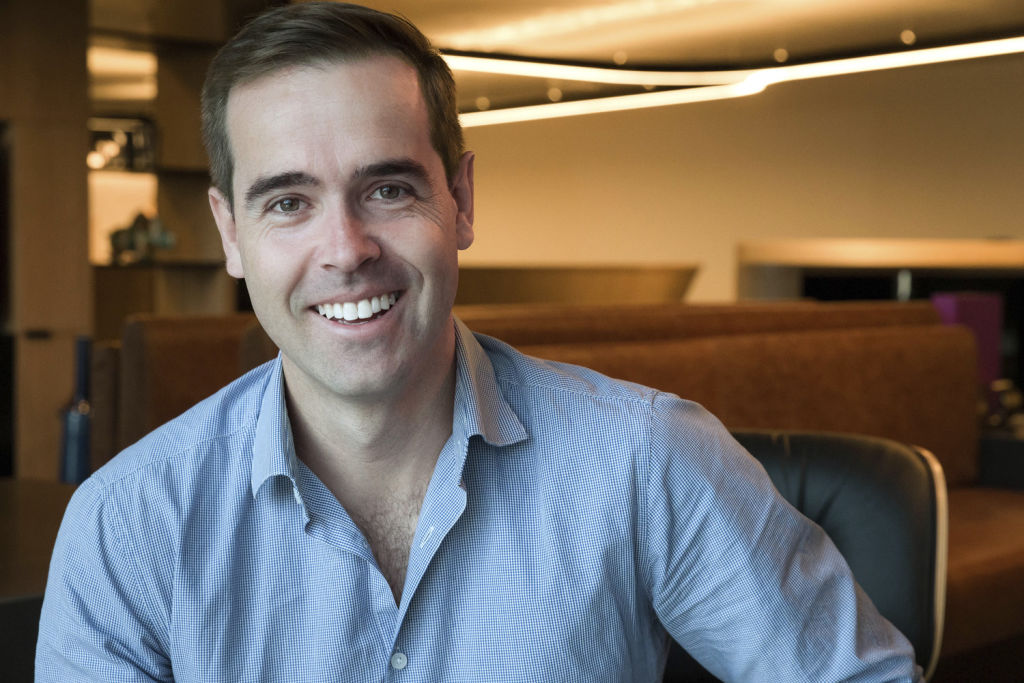 That's the conclusion Unispace, with clients that include ANZ, Bupa, Optus, Coca-Cola Amatil, Woodside and Deliveroo, has reached after leveraging 3.2 million data points from the Bureau of Labour Statistics to help businesses decipher how their workforce will return to the office and on what basis.
They've coined the term "Propeller Workplace" to describe the future of work, with each blade being one of three types of work – problem-solving, innovation and community – that revolve over blended workplaces that include home and office or hub.
When staff need to focus intensely on individual work or study or learn, they can do that just as effectively from home. But when they need to get together with colleagues, that's when the new-style company workplace will come into its own.
"Those traditional offices with a fixed number of desks will end up with a pretty high vacancy rate," said Unispace managing director Rob Aird. "But the more agile, activity-based working environments will have a lower vacancy rate with this new propeller working having less of an impact.
"Companies are now repurposing their space, with more people in the office on any given day when they come in for collaboration, innovation and creativity, so there'll be more of a need for larger, open meeting areas and experiential spaces and kitchen areas. Some companies will then end up subletting some of their space, while others will simply reduce their leased spaces."
Hard-hit retail businesses, particularly fashion and beauty, and industries like consultancy and banking, are prioritising looking for efficiencies in saving space and money, believe Unispace's global director of design Simon Pole. Other companies, such as those in the tech space, pharma, resources, energy, education and government, are looking more at new ways of working to deliver long-term results.
"They're looking at the propeller workplace and starting to split out the key elements that work in key locations," said Mr Pole. "Some people have been saying the CBD office won't recover, but they're still important for socialisation and networking and mentoring and camaraderie, as well as innovation, creative spitballing and embedding the company culture.
"But with companies using less space in the CBD, there's a real opportunity there for small and medium enterprises, which previously couldn't afford to come into the city, to take advantage of some of the rent falls in B and C-grade properties. This new way of working won't be the death of the CBD at all; it will just mean change."
[dm-listing-recommendation experimentname='below-content-listings' positiononpage='belowContent']
Keep up with Commercial Real Estate news.
Keep up with Commercial Real Estate news.