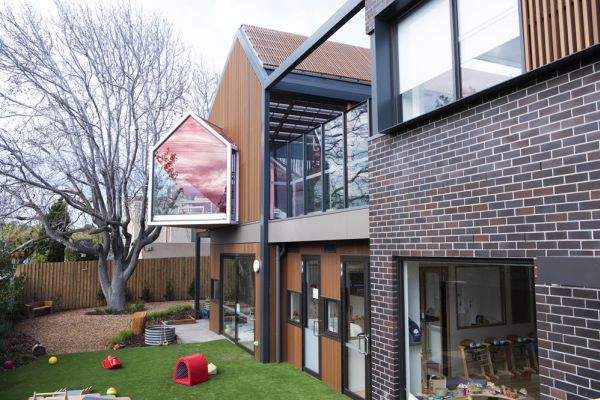 Architect-designed Brighton childcare centre offers languages, coding and chef-cooked meals
Would you like to be cooked for by a top chef using locally sourced produce every day?
Do you fancy learning coding and a new language in a supportive environment? Would you enjoy contact with Indigenous elders, and regular music, dance and garden activities?
While that's likely to remain a daydream for most people, it's now a reality for some tiny tots.
Just as a new Australian report recommends a much bigger investment in, and expansion of, early childhood education, a landmark childcare centre has opened in Melbourne offering just that – and more.
[dm-listing-recommendation experimentname='midcontent-listings' positiononpage='midcontent']
In a purpose-built, state-of-the-art centre, G8 Education's The Learning Sanctuary in Brighton, with 170 childcare places, is being acclaimed as the benchmark for the rest of the industry.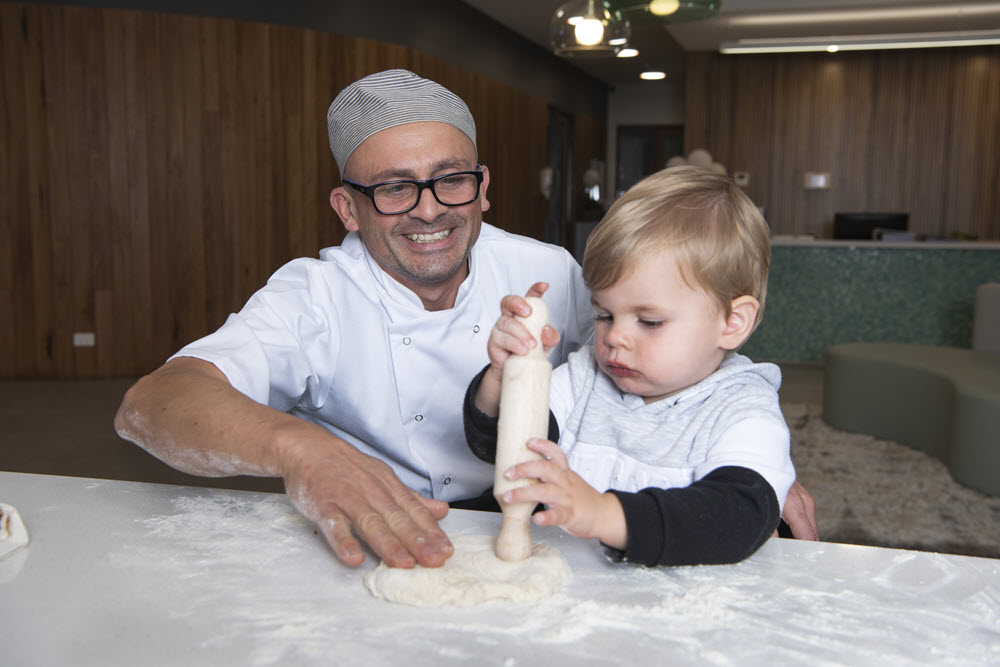 "I've been in childcare now for 15 years, and this doesn't even compare to all the other places I've worked," said the centre's manager Ashlee Daldy. "It's absolutely above and beyond.
"With a state-of-the-art building, it can include the kind of facilities that have been carefully thought-out, like an open kitchen and an area where little children can help make things too, there's an education curriculum for children that's been thoroughly trialled before it's been put into place and there's a great activity and excursions program.
"There's also an orientation scheme where children can stay and play with their parents so they become ready to attend. Our main problem is that children don't want to leave at the end of the day – they want to drag in their parents to show them what they've been doing."
This comes as The Front Project's ground-breaking study, A Smart Investment for a Smarter Australia, revealed that for every dollar invested into quality early childhood education, the country receives $2 back over a child's life.
"Early learning develops the skills needed to engage in life-long education and succeed through career changes, and we now have the data that shows Australia's universal early childhood education policy could double the return on investment," said Jane Hunt, chief executive of The Front Project.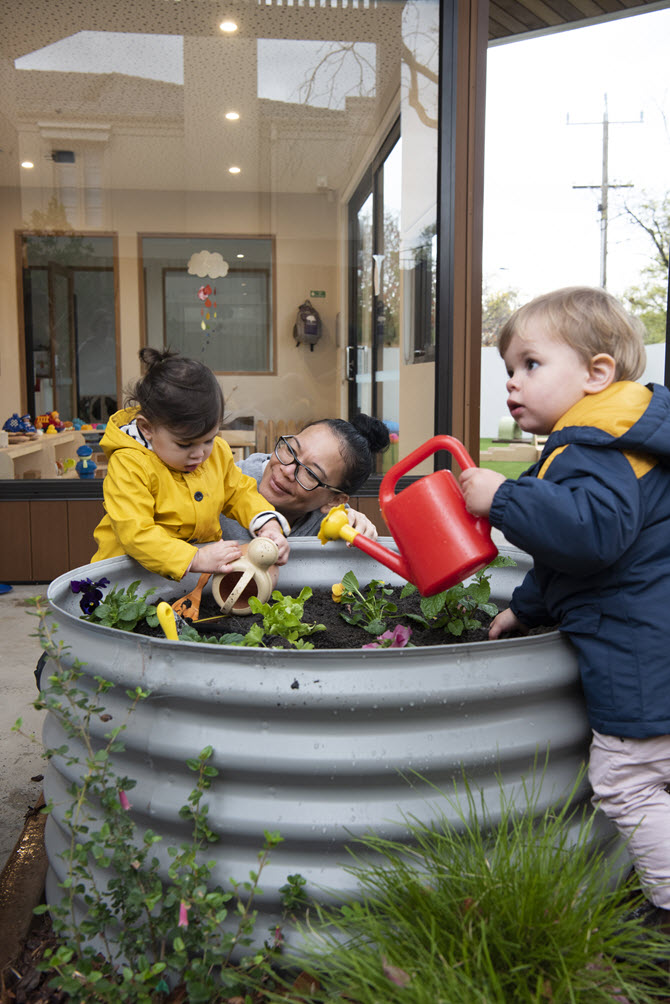 "That's higher than many of our nation-building infrastructure projects. The benefits of early education can be seen immediately, and returns continue as those kids become adults."
The centre, designed by Hilbrand de Smit of Perkins Architects, has dedicated car spaces, pram parking, a parents' room and a large commercial kitchen ruled over by well-known chef Mario Pompilio, with the aim of providing restaurant-quality meals every day and running cooking classes.
"This is a brand new state-of-the-art centre and we are very proud of what we have built, from the architecture and landscaping to the quality of the curriculum and care," said G8 chief executive Gary Carroll, whose company operates about 500 early childhood learning centres across Australia and has been undertaking a $35 million refurbishment and upgrade of its portfolio.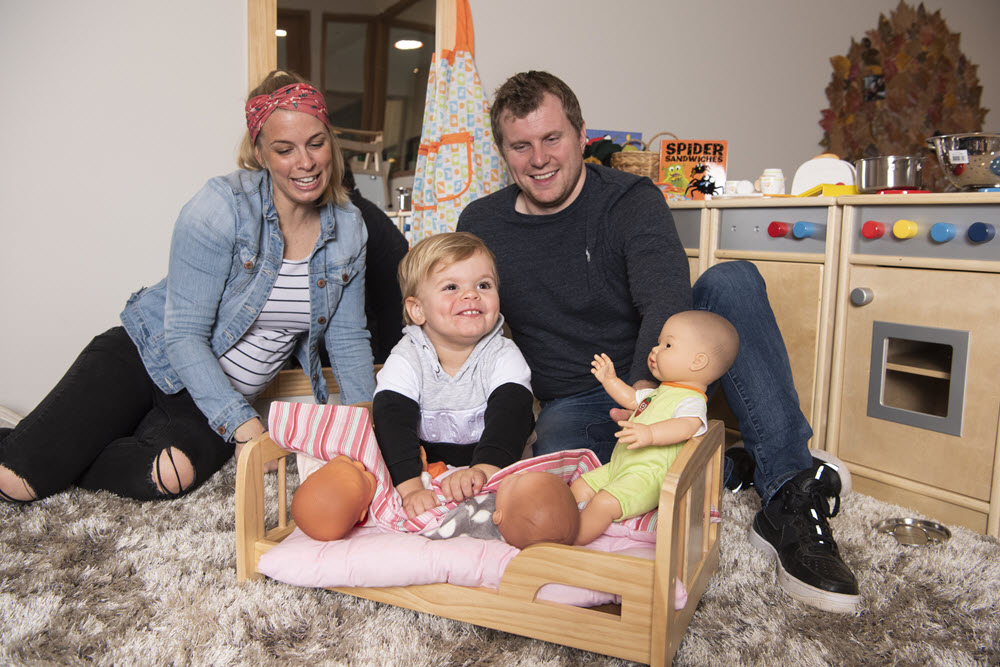 "Our educators have worked with the design and construction teams to create a physical environment that supports the wellbeing of children and staff and enhances learning opportunities."
Spaces in the two-level, brick-and-timber building are all connected and flow into each other, so children are visible at all times, while there's natural ventilation and solar panels on the roof. There are also lots of outdoor spaces, with artwork throughout the gardens.
Youngsters learn coding and languages through play, while there are Indigenous elders involved in activities, as well as a dedicated art room and sensory room, and frequent excursions.
David Worland, head of the Early Learning Association Australia, said it was vital to recognise that such investment in young children was invaluable, when local and international research showed that 90 per cent of a child's brain development happens in the first five years.
"I think you're going to see more of what's happening at the G8 centre throughout Australia in the future," he said. "The Learning Sanctuary, at first glance, looks like a boutique operation for a particular cohort of parents and children.
"But what we are seeing is many private offerings that range over integrative and wraparound services, like language and wellness programs, speech pathology and wider support. These kind of services are emerging across the sector, supported by our national quality framework that provides standards for all operators."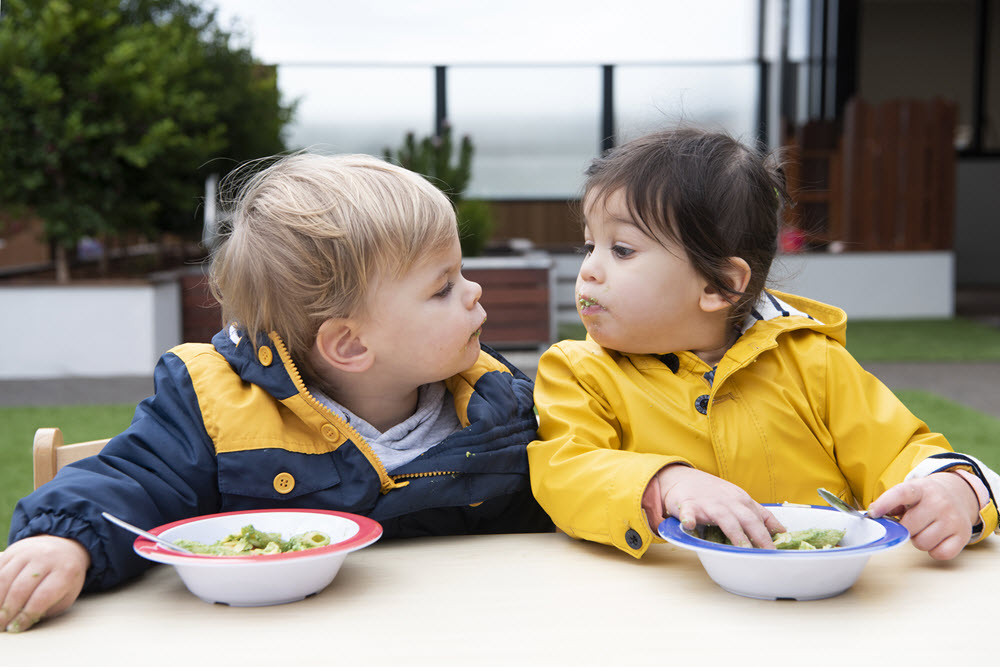 One of the earliest customers of the centre is 19-month-old Jack Reeves who has embraced it with enthusiasm, according to his mother Leanne.
"He loves it," she said. "Now he barely waves me goodbye before he runs off to see his friend, and I have to grab him to give him a hug. At the end of the day, he's happy to see me, but he wants me to come in to introduce me to the carers and show me what he's done.
"He's a fussy eater too, but he had pesto pasta there the other day which he liked. Mind you, that was Mario's home-made pesto which is a hard act to follow. Before I enrolled him there, I went to quite a few centres, but nothing met that standard. It's very good, and I'm impressed."
But if that's the new industry gold standard, then others are now striving to emulate it.
"The whole of the industry is changing," said manager Ms Daldy. "Everyone is now starting to understand how important early childhood education is, so hopefully everyone will now start to catch up with our centre.
"The first five years of a child's life is the most fundamental time when children learn the most. They're like sponges for that period; everything that goes in is absorbed, and learning through embedded play doesn't make it feel like work. We're adding to kids' strengths and making sure they'll be future leaders."
[dm-listing-recommendation experimentname='below-content-listings' positiononpage='belowContent']
Keep up with Commercial Real Estate news.
Keep up with Commercial Real Estate news.