14 Accommodation & Tourism Businesses for Sale in West QLD
Results 1 to 14 of 14
This business has been conscientiously run, and consequently has been unavailable for seven years. The current Management operates this business under a full licence and for good reason. Here is...
Accommodation & Tourism

- Brisbane Management Rights - Management rights for sale - Permanent complex, only 11 years young - Located in Milton, very close to main centre and amenities - Ideal for semi retired couple or...
Accommodation & Tourism

You can't go passed this one No Real Estate No Office hours Office Exclusive use Office Friendly BC Right in the heart of Indooroopilly Great income and easily run by one person Please contact ...
Accommodation & Tourism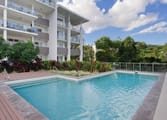 This magnificent complex offers everything you have been looking for in a Management Rights Business. You are NOT required to live onsite . 25 year Agreement with 20 years still to run, current...
Accommodation & Tourism

Updated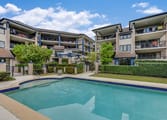 An excellent opportunity to secure Management Rights of a rare boutique complex in the prestigious suburb of St Lucia has just been placed on the market. This impressive complex boasts a...
Accommodation & Tourism

Updated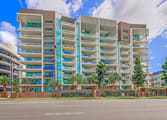 One of Brisbane's best fringe city tower complexes is on the market due to unforeseen circumstances. The complex has a workload currently being maintained by a single female owner who...
Accommodation & Tourism

Updated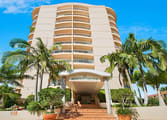 Featuring 41 units with 13 in the letting pool with strong upside still possible. This complex offers a lavish and spacious office that would rival any onsite office in the country. An...
Accommodation & Tourism

Updated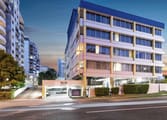 This no frills money maker is now an urgent sale due to serious illness. The property has longer term lease backs rather than the usual letting pool arrangement and the benefit is the...
Accommodation & Tourism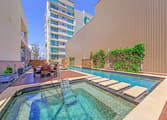 Close Proximity To Brisbane CBD This Management Rights business offers a very unique city living lifestyle. The current on-site Managers must sell due to a very sudden change in circumstances....
Accommodation & Tourism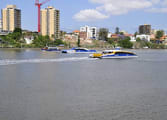 $43904 income $175,000 cost 2 hours work per week Please contact Exclusive Agent Robert Collins on 0404678792 or robertc@raas.com.au
Accommodation & Tourism

Very attractive building in great location. Not many units to look after but great big income!!! This complex is easily managed with very good repeat corporate business. You won't find much better...
Accommodation & Tourism

Resort-style complex, ideally located in the leafy, sought-after western suburb of Sinnamon Park for buyers looking for ultimate security and convenience to suit their lifestyle. Convenient and...
Under Contract within Two Weeks!
Accommodation & Tourism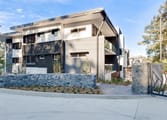 The developer has just finished this complex two stage, two Body Corporates, 23 and 24 years to run on agreements. All the hard work has been done All the equipment is Body Corporate owned. All...
Accommodation & Tourism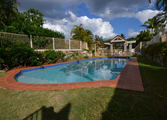 This complex deserves your attention. Immaculately presented and easily maintained this is a fine place to reside and work. Close to all that Westlake has to offer. Whether youre an experienced...
Accommodation & Tourism