13 Real Estate Businesses for Sale in Sunshine Coast QLD
Results 1 to 13 of 13
New
This 4-star resort was built by renowned Noosa Developer Jim Tatton, in a coastal plantation style, this complex comprises of 21, two- and three bedroom air-conditioned apartments offering...
Real Estate

Updated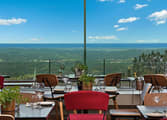 Location in the stunning Sunshine Coast Hinterland, boasting breathtaking views across the coast, luxury accommodation and a stunning upscale restaurant, in a stylish, architect designed...
Real Estate

Updated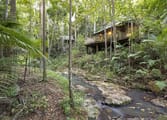 On offer is this multi-award winning, 4.5-star, eco-certified retreat, set amongst 7.3 acres of remnant rainforest in the beautiful Sunshine Coast Hinterland. The manager's...
Real Estate

Updated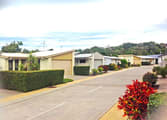 This complex could easily be run by one person to allow a second to maintain another career. The current managers also have another income stream selling villas and townhouses in the...
Real Estate

Updated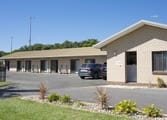 A rare find on the beautiful Sunshine Coast, this fully renovated nine-room motel is situated on the banks of the Maroochy River. The motel has been fully renovated and refurbished...
Real Estate

Updated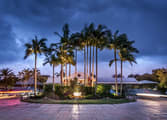 This rare complex is, in fact, the only such resort of such scale in the region still independently owned and operated, the other three comparable properties are now in the hands of major...
Real Estate

Updated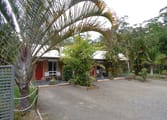 This is only the second time offered, the leasehold interest of a 10 room motel next door to the Australia Zoo, featuring long 26 years year lease. The residence is a three bedroom two...
Real Estate

Updated
Moko is a mixed-use development that comprised of 55 residential apartments, over 1,700sqm of retail/commercial including a waterfront restaurant and commercial space that occupies both the ...
Real Estate

Transworld Business Advisors are a world renowned business brokers and franchise advisors company. Based in Florida USA owning a Transworld Franchise lets you go where ever you can dream...
Real Estate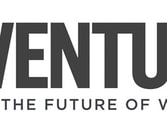 Summary Co-working is the Future of Business | The days of working in a cramped office are over for many people in today's mobile world | Be part of the revolution | Australia's first co-working...
$1,000,000 - Approx as fit-out varies
Real Estate

This is the sale of a Consultancy Agreement with excellent remuneration between a National parent company (Principal) and the Buyer. The agreement outlines the Terms and Conditions, the services...
Real Estate

Management Rights - Town House Freehold - Sunshine Coast Queensland SBX Business Code: TTQJ1040 Management rights of resort - residential complex which comprises 120 town houses of which 32 are...
Real Estate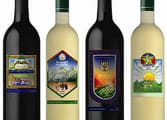 Freehold - Takeaway - General Store - Tavern - Sunshine Coast Queensland SBX Business Code: TTQJ1033 Freehold property which incorporates general store selling fish & chips, hamburgers, bait,...
Real Estate