12 Grocery & Alcohol Businesses for Sale in Perth Region WA
Results 1 to 12 of 12
Location! Location! Location! This is the key to real estate and business and this liquor outlet is in the perfect location! The Darling Range liquor store was established in 1994 on a...
Grocery & Alcohol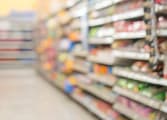 If you are looking for that special business that ticks all the right boxes then consider this: 1. Great Profits (can be proven) 2. Great Cash Flow 3. Free accomodation (extremely minimal living ...
Grocery & Alcohol

New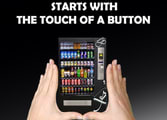 Benleigh Vending Systems has been the go-to vending machine operator in Australia for more than two decades. Many companies provide vending machines but Benleigh provides a...
Grocery & Alcohol

New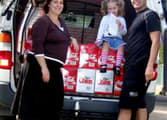 These are vending machines but not as you know it. They are state-of-the-art, interactive kiosks that now provide mixed-stock options. Prime locations are researched to ensure that you can ...
Grocery & Alcohol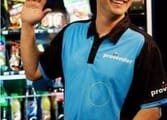 Join Provender, Australasia's #1 in mobile vending and enjoy the wonderful freedom and flexibility this extraordinary business opportunity offers. Would you ...
Grocery & Alcohol

Water Kiosk Vending is the perfect combination of savvy investing and environmental responsibility. Earn a "healthy return" of 12% p.a. paid monthly over a 2 year term with 100% buyback of ...
Grocery & Alcohol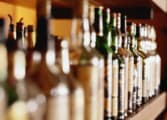 Every dreamed of owning your own bar. If this is the life for you then hesitate no further. Paddy's Bush Bar & Grill situated in Kurragullen, only moments down the Brookton Highway from Roleystone...
Grocery & Alcohol

This business has been going for a very long time, over 100 years and now the last of a long line of publicans has decided it's time to move on.The opportunity exists for an experienced operator to...
Grocery & Alcohol

Choose where you want your part-time or full-time business located, and Five High Vending Systems will set you up in a READY-TO-RUN cash business. * Flexible working hours including evenings &...
Grocery & Alcohol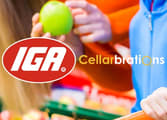 IGA Supermarket + Cellarbrations Liquor Store For Sale in Perth, Northern Coastal Suburb. Price: $850,000 + Stock (FREEHOLD ALSO AVAILABLE) Located only a 40-minute drive...
Grocery & Alcohol

Supermarket Plus Liquor For Sale Located only a 40-minute drive south of Perth CBD, in one of Western Australia's most popular areas for its waterways and fishing, you will find this beautifully...
Grocery & Alcohol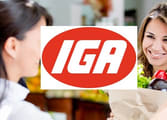 NEW IGA For Sale SLEEK, STYLISH AND SOPHISTICATED…. Only twelve months old, this new-generation supermarket is super smart and super stylish. And already profitable. It's been enthusiastically...
Grocery & Alcohol