No exact matches for Brokerage Businesses for Sale in Hawthorn VIC 3122
We found 12 Brokerage Businesses for Sale in VIC
Results 1 to 12 of 12
Updated
Are you moving into your semi-retirement years and looking for a fulfilling role that will use your strong history of corporate or business experience that will allow you the choice in work/life...
Earn $100,000 + per annum
Brokerage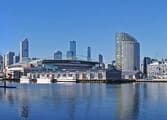 Exciting Opportunity to Own Mortgage Choice's Highest-Performing Franchises with a Massive Loan Book The franchise has been established for approx. 18...
Brokerage

Updated
LINK Australia is expanding its operations and seeking motivated sales people to join the team. We provide our Franchisees with extensive training and an unrivalled technological platform for sales, ...
Brokerage

Updated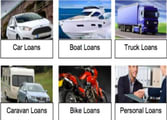 This a well-established and profitable business with a substantial reputation in the motor vehicle, boat, motor bike and caravan financing industry. It also a an online marketing profile with 3...
Brokerage

ARE YOU LOOKING TO SELL YOUR BUSINESS OR ARE IN THE MARKET FOR A NEW BUSINESS? LOOK NO FURTHER MAURICE WOLMAN FROM ALL COMMERCIAL R E IS AN EXPERT BUSINESS BROKER WITH INVALUABLE DECADES OF...
Brokerage

Updated
Are you an experienced business operator/owner looking for a change or a chance to expand? We are looking for someone with sound commercial acumen to run our business broking in South West Victoria. ...
Earn $100,000 + per annum
Brokerage

An Exciting Opportunity to Help People to Gain Finance for Their Dreams and Earn A Rewarding Income While Working Your Own Hours   Established in 2007, MoneyQuest was...
Brokerage

Opportunity to purchase a fully Transferable Loan Book with a long term aging profile   Located in Melbourne's affluent Eastern Suburbs this Morgtage Broker...
Brokerage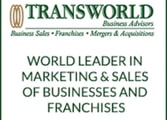 Transworld Business Advisors are a world renowned business brokers and franchise advisors company. Based in Florida USA owning a Transworld Franchise lets you go where ever you can dream...
Brokerage

Business Headline : Business Brokerage - JV Partner or Senior Broker - VIC Category : Professional, Services, Franchise, Brokerage, Management...
Brokerage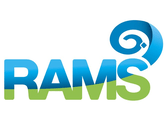 RAMS Financial Group Pty Ltd is a Westpac subsidiary specialising in home lending to first home buyers, subsequent home buyers (established and construction) and investors. RAMS specialises in...
$180,000 - $495,000 plus GST
Brokerage

This successful migration business has been trading since 2003 helping international students gain Australian Permanent Residency through various pathways. The business specialises in planning and...
Brokerage