No exact matches for Truck Businesses for Sale in Brookvale NSW 2100
We found 8 Truck Businesses for Sale in NSW
Results 1 to 8 of 8
Bread Run Business for Sale Kingscliff – Murwillumbah What a secure business? This exceptional run is available with a long term loyal customer base. New 5 year perpetual contract plus a 5 year ...
Truck

Business ID: CTOC1395 If you love horses, and you're sick of working for other people, this complete mobile business could be your dream come true. Established for 19 years, all the hard work has...
Truck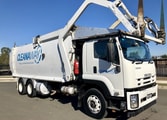 2009 Isuzu FVZ and a new 5 year contract for sale with the biggest waste company in Australia. Earning between $8000 to $8800/week. Well looked after truck. Timings of work: Mon to Fri - 1am to 1pm...
Truck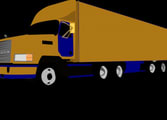 This is a brilliantly managed and ultra-successful transport business that covers most of the fast-growing NSW north-coast. We have been established for more than 22 years and have a...
Truck

BS6441 Revenue in excess of $4.5M - Sales Price $3,560,000 The business commenced operations in Oct 2006 by husband and wife owner. The business operates in the interstate transportation of...
Truck

What do you look for in a successful business - reputation, longevity, established customer base? Well, read on, because this investment package has the lot! Established in 1959, Scofield's...
Business: $300,000 + required vehicles and equipme
Truck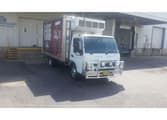 If you like the idea of working for yourself - and being home by lunchtime - you should definitely take a closer look at this well-priced investment in Tamworth. Dairy Farmers is one of the most...
Truck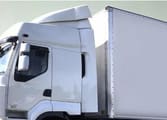 Infinity Logistics has been established for over 15 years within the transport and logistics industry. Currently with a fleet of 15 trucks plus trailers, this large business has everything set up...
Truck