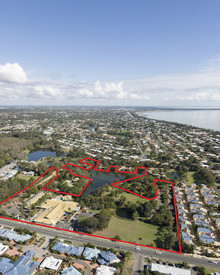 Sale

? Expansive 20 acre land holding incorporating a drive through BWS bottle shop, modern tavern with bistro dining, accommodation and public bar with beer garden
? Approved venue for 42 Gaming Machine Operating Authorities (currently operating 35)
? Six freehold titles, two of which are currently unimproved offering further development potential (STCA)
? 68 room accommodation resort hotel which is currently being operated under management

RENTAL INCOME: $873,394*
COMMENCEMENT DATE:...